MoonPay closes US$555mn all-equity Series A round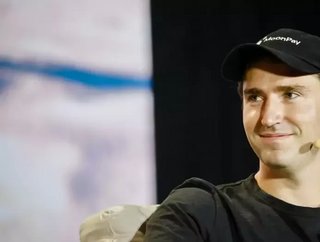 Bootstrapped fintech MoonPay has secured a $3.4bn valuation in 2.5 years since its launch
The leading global crypto payments infrastructure provider, MoonPay Inc. has closed its latest Series A financing round, generating US$555mn.
The round, which was led by Tiger Global Management and Coatue, with participation from Blossom Capital, Thrive Capital, Paradigm, and NEA, brings the bootstrapped fintech's post-money valuation to $3.4bn.
The news also comes just two and a half years after MoonPay was launched in 2019. Since 2020, MoonPay has experienced a 35x growth in transaction volume.
MoonPay valuation and expansion
The raised capital will be used to continue to drive further growth for MoonPay, enabling the company to rapidly accelerate its global expansion programmes. 
Executives have also announced plans to invest in a world-class team, and support an expanding number of innovations in the crypto economy. 
All these elements serve MoonPay's strategic objective, which is to provide one billion people access to cryptocurrencies by 2030.
MoonPay and Cryptocurrency
With the uptick in DeFi and new currencies entering the marketplace, the crypto economy remains unstable. But according to MoonPay, the company's payment infrastructure interface provides a streamlined entry into the cryptocurrency market by enabling users to transact from traditional fiat currencies to cryptocurrencies via all major payment methods. 
Rolled out by the global leading crypto companies such as Bitcoin.com, which has utilised the MoonPay platform to help grow its revenue by more than 500%, MoonPay is now offering the tools and licenses needed to securely process crypto payments. 
The fintech's interface also provides strong, robust Know Your Customer (KYC) checks, secure payment processing, seamless access to crypto liquidity and delivery, effective fraud prevention and custom checkout flows. This enables its partners to optimally service their end clients. 
MoonPay and NFTs
But MoonPay isn't just about managing crypto. Reports show the platform has gone beyond that and is now offering the MoonPay NFT solution. The NFT space has seen skyrocketing growth recently with companies including OpenSea, one of the largest marketplaces for NFTs, rare digital items, and crypto collectibles.
MoonPay progress since its launch:
Processed more than $2bn in transactions

Secured more than 250 partners across 160 countries

Facilitated over 30 fiat currencies and over 90 cryptocurrencies

Built a customer base of more than 7mn users
Speaking about the latest funding round and MoonPay's ongoing strategy, Ivan Soto-Wright, Co-founder and CEO of MoonPay, explained, "MoonPay is the world's largest provider of crypto payments infrastructure that helps any organization bridge traditional finance and crypto. We set out to democratize the crypto ecosystem by creating a foundation that helps entrepreneurs around the world accelerate their time to market from 12 months or more to a matter of weeks."
He added, "We're now on our way to help to create trillions of dollars worth of digital value over the next decade."