Monzo looks set to enter the BNPL space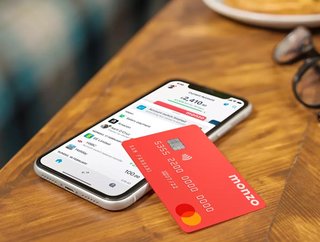 The UK's leading digital bank is considering a move into the Buy Now Pay Later sphere
Monzo, the UK's leading digital bank, is preparing to offer Buy Now Pay Later (BNPL) services as part of it's offerings. 
According to reports from two reputable sources cited in the Evening Standard, the fintech's foray into BNPL will make it a direct competitor of European heavyweight, Klarna and global payment giant, PayPal. 
The report stated that Monzo, which has so far declined to comment on the matter, would be one of the first regulated banks to launch such a payment product, could make a formal announcement as soon as next week. 
The news follows on from another recent report that Revolut (which does have a banking license but is not classed as a fully-fledged bank in the UK) is also working on a BNPL service. 
Barclays has also announced its intentions to enter the space, which is currently dominated by the Jack Dorsey-owned Afterpay, Clearpay, PayPal, and Klarna. Apple also paired up with Affirm last month and looks set to make its own BNPL offering shortly.
BNPL fintechs
Buy Now Pay Later is an alternative way for customers to purchase their goods and is used commonly on eCommerce sites. The service enables users to spread their payments over several instalments without interest being added to the cost. 
According to the Finacial Conduct Authority, an estimated five million people in the UK are currently using BNPL services. 
The sources said the Monzo project, which would likely feature credit checks for customers, will also use affordability scores. These are elements that are currently not being used by the major BNPL providers. Data will also be shared with credit agencies to provide market lenders with a profile on customer debt and credit status.
Customers and debt
However, some experts have warned against the BNPL revolution, citing its services as an easy way to lead users into debt. 
Elin Helander is a neuroscientist and the Chief Scientific Officer at Dreams, a leader in behavioural banking solutions that helps users set saving goals, invest and pay off debt.
Helander believes the trend towards BNPL schemes, which have exploded in recent years, could lead to serious problems as they target younger generation spenders and propagate a culture of debt.
"A concerning by-product of the online lending revolution has been the emergence of buy now pay later schemes (BNPL) over the past couple of years which are marketed almost entirely to millennials, brainwashing them with the idea that debt is a good thing,"
She adds, "There's something inherently and morally wrong about that, and if the online lending revolution doesn't slow down any time soon, we risk a significant consumer financial crisis."