Mesh Payments raises US$13m in funding round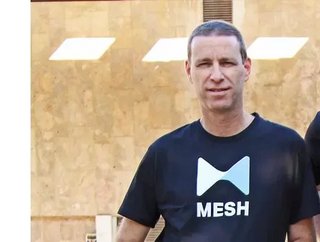 Raised capital will be used to expand Mesh Payment's sales and marketing efforts...
Mesh Payments, the US-based startup that manages corporate, cardless payment processing, raised $13m in its latest funding round. The round included participation from Meron Capital, R-Squared Ventures (an angel fund) Ventures and was led by TLV Partners.
The fast-growing fintech was launched in September 2020 and specialises in cardless payments technology. The service enables small to medium-sized enterprises (SMEs) to overcome dependence on corporate credit cards which can impact businesses negatively. 
According to Mesh Payment executives, the raised funds will be used to establish strategic partnerships with leading management platforms and to expand marketing and sales. The fintech has enjoyed a busy few months, growing its paying customer base 20-fold. Mesh's goal is to seamlessly integrate corporate financial workflows. 
The company's solution involves embedding a cardless payments solution into the day-to-day organisational flow of a business, integrating into existing systems. Then corporate finance teams are given full control and real-time visibility for streamlined payment activities across multiple department processes. The system enables companies to manage their corporate payments and ensure that SaaS subscriptions are never the cause of business disruption.
Mesh supporting SMEs
SMEs in today's market are often hindered by current corporate spending processes which are driven by corporate cards and antiquated reimbursement policies. As more companies embrace digital transformation, they are experiencing inefficiencies in payment solutions.
Mesh provides services that increase the efficiency and speed of payments so that critical decisions can be made based on real-time data. This cuts out bottlenecks, lack of visibility and oversight. It also removes dependency that negatively impacts companies and causes significant organisational downtime if cards are lost, exploited or simply expire.
With the growth of SaaS and cloud services, SME's are using an average of 40-plus SaaS tools a year to manage their businesses, many of which are mission-critical. This makes unexpected downtime particularly detrimental.
Mesh also offers a wide range of solutions, including PO's for vendors, monthly AWS subscriptions and employee travel expenses. Customers set policies, limits, automatically manage their receipts and receive real-time reports, giving them complete visibility and control over their corporate payments. 
Mesh issues virtual cards with a configuration for both online and offline payments, leveraging the growing adoption of mobile wallets including Apple Pay, Google Wallet and more.
Oded Zehavi, CEO and Co-Founder of Mesh Payments, explained, "Since the onset of Covid-19 and the overnight explosion in remote work, there has been exponential growth of financial executives searching for a more effective way to orchestrate their corporate spending."
He continued, "Over the last few months, we have seen a 20x spike in our business. Unlike other services which position themselves as a next-gen corporate credit card, we view the challenge as a corporate payment problem and not a corporate card problem. This has impacted how we built our solution and we believe that the simplicity and security our solution offers perfectly positions Mesh to continue capturing larger pieces of the corporate payments market."
Eitan Bek, managing partner at TLV Partners, added, "Mesh Payments has had a remarkable year, and we are excited to partner with Oded and Eran," said "We are convinced that Mesh will change the way companies think about and approach corporate payments and we are excited to be part of the journey."