Legend: Jared Isaacman of Shift4 Payments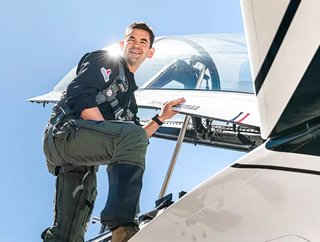 A high-flying entreprenuer in the most literal sense, we document Shift4 Payments Jared Isaacman's journey to success, which began in his early years
The fintech industry certainly has its fair share of young entrepreneurs, but none are quite as interesting as Jared Isaacman - a New Jersey native and high school dropout from Bernards Township. 
Born in 1983 in New Jersey, Jared Isaacman grew up in that neighbourhood with his parents and three siblings. The family had an unremarkable existence and were middle-income earners. 
As a teenager, Isaacman's penchant for all things technical became insatiable. He was clearly gifted, yet the academic environment failed to fulfill his interests in IT and technology. By the age of 16, he left school and began working as a technician in a computer repair business. By the age of 18, his sharp intelligence and technical ability had impressed those working with him. He was offered a full-time position with one of his clients, with the proviso that he could obtain a GED as part of the deal. 
Taking to the skies
On his imminent space trip: "Once we go up, we are committed and we have to come down inside of five days. There's no safe haven to go to"
As his interest in financial technology grew, Isaacman's love of technology turned to flying machines and breaking new boundaries. In 2004, at age 21, he fulfilled a lifelong dream and began to take flying lessons. 
At the same time, his passion for fintech was also taking off and in 2005, he founded his first company - a retail payment processing platform called United Bank Card. The company, which later rebranded as Harbortouch, was a point-of-sale payment solutions business based in Pennsylvania. Isaacman took the helm as the CEO and continues to hold that position today. 
Harbortouch was phenomenally successful in its first decade, processing an astounding US$11bn a year and generating $300 in revenue from 60,000 merchants. 
During this time, Isaacman was also working on his piloting skills - another area he was excelling in. In 2009 he set the world record for circumnavigating the globe. He also gained his degree in aeronautics in 2011. Not content with setting world records, he continued to fly in airshows and is also qualified to pilot multiple military aircraft jets. 
In 2012, the love of flying became even more serious, as Isaacman co-founded the Florida-based company, Draken International, a school that trains pilots for the US Armed Forces. Draken International operates one of the world's largest fleets of privately-owned fighter jets globally. 
The sky's the limit
Despite devoting so much time to his high-flying passions, business is better than ever. By 2020, Harbortouch was rebranded again as Shift4 Payments. With Isaacman as the CEO, the company has continued to move from strength to strength, and now processes an estimated $200bn per year in payments. 
But it seems that billions are merely a means to an end - and the stratosphere is Isaacman's true objective lies. According to reports, he is serving as commander of Inspiration4, due to fly this autumn - and the first private human spaceflight where none of the crew are from a government agency. 
The flight is also a charitable endeavour and the event will be raising funds for St Jude's Children's Research Hospital.
Isaacman, now aged 38, is married with two children. 
On his imminent space trip: "Once we go up, we are committed and we have to come down inside of five days. There's no safe haven to go to"