Klarna valuation freefalls from US$46.1bn to just $6.5bn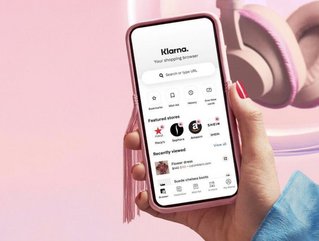 Klarna is a BNPL fintech that was leading the space prior to the economic crisis which saw inflation rise alongside interest rates
The Swedish BNPL fintech, Klarna, has seen its valuation crash to just $6bn following complications caused by the global financial crisis.
The news comes following reports that Klarna is planning to raise $600mn from its investors, Mubadala and Sequoia Capital. This latest valuation is Klarna's lowest since Q2 of 2019 when it was deemed worth $5.5bn.
Earlier this year, Klarna was valued at $46.1bn, and despite reports that the company had lost 30% of its valuation last month, the company denied the claims, calling the reports 'pure speculation.'
Troubling times for Klarna
Launched in 2005, Klarna is considered the pioneer of the buy now, pay later model. The service enables customers to pay for theory items in installments without interest. It has since been through several attempts to raise more funding, and in May this year, investors were also contacted regarding additional funding.
Recently, Klarna reduced its workforce by 10%, with CEO Sebastian Siemiatkowski saying 2022 was a "tumultuous year". Weeks later, investors were then presented with the opportunity to invest at a valuation of under $20bn.
Fresh capital raise for Klarna
The report stating that the BNPL fintech will be raising the new investment appeared in the Financial Times, and was, according to details, substantiated by three reliable sources. But the news, some suggest, is evidence that investors are now reticent to finance the BNPL sector that offers short-term credit.
The $600mn deal comes hot on the heels of Klarna's sharp reversal of fortunes as investors move away from skyrocketing startups that are set on the market expansion. Just 12 months ago, Klarna doubled its valuation to $46bn after a $639mn funding round during the COVID-19 ecommerce boom.
The growth was funded by SoftBank, and since the latest news of Klarna's dwindling valuation, its adviser Goldman Sachs; and Sequoia, whose partner Michael Moritz is also the chair of Klarna, have all declined to comment. Mubadala has also not yet responded to media requests.