Israeli Nayax opens trading on TASE following IPO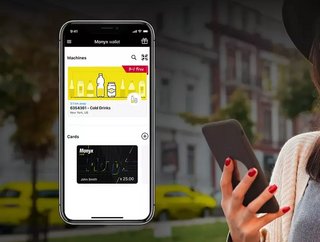 The payment solutions provider raised US$130m in its share sale for expansion strategy
The Israeli fintech Nayax has increased its valuation to $930bn following the start of share trading on TASE (Tel Aviv Stock Exchange).
The payment solutions provider that specialises in cashless, digital transactions, started trading yesterday after raising $130m in an initial public offering of shares on the stock exchange. 
According to recent reports, Nayax sold 63.5m ordinary shares at $3.21 a share, boosting the fintech's valuation to $930bn.
The news follows on from Nayax's US stock market launch at the end of April. The global public offering of ordinary shares to institutional investors proposed the sale of up to 44m ordinary shares. Three existing shareholders also pledged to sell 19.5m of Nayax's ordinary shares in the offering.  
The additional funds raised from the TASE IPO will be used to expand Nayax's operations in new markets and for merger and acquisition activities, the company has said.
The fintech has also granted its underwriters a 30-day option to buy an additional 9.53m ordinary shares at the initial public offering price, which will enable it to raise added funds.
Israeli fintech expansion
Nayax was founded in 2005 by David Ben-Avi and Yair Nechmad and has 11 offices located in nine countries. The expanding fintech currently employs more than 400 workers, 270 of them in Herzliya, Israel.
As cashless transactions have fallen and digital payment soared, particularly following the COVID-19 pandemic, payment solutions providers have experienced accelerated growth globally with the demand in cashless payment systems rising to unprecedented levels. Channels include credit card readers, mobile wallet apps and management systems for retail outlets and ecommerce businesses.
Nayax currently serves more than 370,000 sales points globally through 35 distributors and its payment solutions are available in 40 currencies. The firm also partners with international financial bodies such as American Express, Mastercard, VISA and PayPal and is a licensed payment institution in Europe.