Investment in cryptocurrency on the rise, says study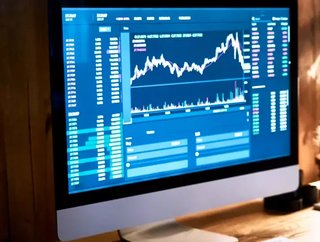 Research report comissioned by digital payment solutions provider, Skrill shows four in 10 consumers have invested in cryptocurrency
Cryptocurrency is no longer niche, with usage and general understanding of the market rising quickly, says a new study.
The survey, which was commissioned by Paysafe's digital payment brand, Skrill, was carried out between March and April 2021 by Sapio Research and spanned consumers in the US, UK, Canada, Germany, Austria, Bulgaria and Italy. 
The data shows that more consumers are entering the cryptocurrency space than ever before, with ownership of Bitcoin among consumers in the US reaching 24% and as high as 36% among respondents in Bulgaria. 
The results follow the news that digital payments giant, PayPal, will soon be allowing users to withdraw cryptocurrency, paving the way for mainstream usage - and possibly PayPal's own cryptocurrency launch. 
Consumers are also interested in a range of cryptocurrencies, with an average of 31% showing interest in Bitcoin, 22% showing interest in Ethereum, and 19% in Litecoin. Ownership of the currencies followed a similar trend, with Bitcoin having a slight lead over Ethereum and Litecoin.
Lesser-known cryptocurrencies
Knowledge of the cryptocurrency market has increased, with a larger number of people knowing more about the less recognised currencies, such as Dash, Stellar, Ethereum Classic, Chainlink, Tezos, Atom, EOS, OMG, Kyber Network and 0x.
A third (29%) of respondents said they know more now about cryptocurrencies than the same time last year, with a quarter (26%) saying they are more likely to invest in cryptocurrencies today compared to 12 months ago.
Currently, consumers' knowledge and understanding of cryptocurrencies as a financial asset is divided, with 47% agreeing or strongly agreeing that they don't know enough about them for use or investment, while 38% considered them too risky for investment overall. However, 28% already believe that cryptocurrencies are a good investment for the future.
There was also no definitive opinion on what makes cryptocurrency useful, even though 27% of respondents believe it's the future in terms of all payments and transactions. A further 26% referred to crypto as a good store of value, while 26% said they are the future of banking. Nonetheless, only 17% said they used crypto for anything other than investment or speculation.
Cryptocurrency consumer usage
Up to 9% of respondents used crypto as a payment method in the past month

97% of those, used it for the first time over the past 12 months

59% of respondents that used cryptocurrency in the past month, say they are now using it frequently

44% claim cryptocurrency is now their preferred payment method. 

The vast majority of respondents currently use a combination of debit cards (54%), credit cards (52%) and digital wallets (43%). 

23% of consumers across the board also agreed that payment in cryptocurrencies would become mainstream
Speaking about the revealing data, Rossen Yordanov, Senior Vice President, Skrill and NETELLER, at Paysafe, said the survey revealed that more consumers than ever before are keen on cryptocurrency investments and transactions. 
"Cryptocurrency adoption has rapidly increased to heights nobody could have imagined even two years ago," he said. 
"We're seeing that crypto is no longer a niche phenomenon, and our research provides further evidence of that, but there's a significant opportunity to grow awareness about its potential for payments and transfers."
Yordanov added,  "We are working hard to make it easier for people everywhere to buy and sell cryptocurrencies with Skrill and NETELLER."