Interview: Digital payments and the future of transactions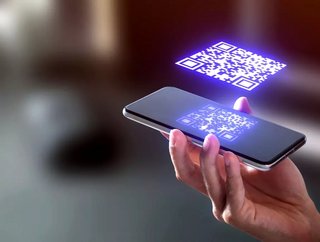 As part of our Women in Fintech series, we spoke to Monica Eaton-Cardone, COO of Chargebacks911 about the future of about digital payments and spending
Automation in the digital payment space is transforming our global financial system. The next decade will see seismic shifts occurring that not only change how we operate in the commercial sector, but even how the man on the street shops for groceries, pays bills, and manages money.
We spoke to Monica Eaton-Cardone, the Chief Operating Officer of Chargebacks911 and Fi911 about the rapidly changing payment fraud landscape. Leading Chargebacks911, she established Europe's first chargeback remediation specialist to tackle the chargeback fraud problem. Over the past decade, Chargebacks911 has successfully protected more than 10 billion online transactions and has recovered over $1bn in disputed and/or stolen revenue. 
Q: What is the primary way in which automation has changed the payment solutions space?
The main way in which automation is revolutionising the paytech space is in its capability to streamline complex processes. In areas such as dispute management, which typically require a significant time and resource investment from merchants or third-party providers, automation offers the ability to track, respond and resolve disputes without requiring interactions from merchants.
Across the payments ecosystem, time is money – and developing systems and processes that can automate labour-intensive processes like dispute management provide demonstrable strategic benefits that can save merchants, payment service providers and acquirers millions.
Q: What potential does automation have for payment solutions?
Automation technology has the potential to redefine the paytech space, particularly in areas such as dispute management. The shocking reality is that less than 20% of merchants actively challenge invalid chargebacks due to the level of involvement required to manage and resolve these disputes – resulting in huge losses to friendly fraud and chargeback claims.
With Artificial Intelligence and Machine Learning streamlining the chargeback management process, there is a real opportunity for merchants to start taking the fight back to fraudsters, leveraging these new technologies to combat illegitimate chargebacks without taking time away from the other aspects of managing their businesses. Covid was a catalyst for evolution in disputes and chargebacks – both igniting new breeds of friendly fraud through the vast education movement amongst nearly all cardholders, and in bringing rise to the importance of data intelligence. There has always been a tremendous opportunity to learn from chargeback and dispute data. As the digital world continues to grow, so does the value of this dataset.  
Understanding dispute and chargeback data is key to reducing false positives, improving the customer experience, and reducing payment fraud that impacts the entire ecosphere.  Automation is required to achieved scale and scope.

Q: What aspects of the payment space are benefiting most from automation?

The largest benefits from automation are coming from areas which require major investment in terms of labour and resource. Dispute management and resolution is a perfect example of this; combatting chargebacks requires a large amount of input from merchants, who are required to locate and provide data, much of which is altered, updated and diluted as it passes from customers to issuers, then to payment schemes, acquirers and finally lands with the merchant. This data lag, compounded with tight dispute deadlines, often results in merchants being hit with financial penalties – and that is if they can even navigate the complex chargeback management landscape to action their challenges in the first place.
Automation is creating a huge opportunity for dispute management solution providers, and thus merchants, who can implement closed-loop systems that automatically recognise, challenge, manage and resolve disputes.

Q: What technologies are the main drivers of automation in paytech?
Two of the latest technological breakthroughs that are powering the automation revolution are artificial intelligence and machine learning. The ability to develop systems that can automatically recognise and resolve complex processes such as dispute management without requiring input from merchants allows for businesses of any size to tackle friendly fraud attacks; something that can be crucial to surviving in today's tough, post-Covid economic climate.

Q: Is automation more secure against fraud and hacking?
The benefits that automation can provide to fraud prevention simply cannot be overstated. With illegitimate chargebacks costing merchants billions every year, having access to processes that can automate resolution is perhaps the most potent tool in the arsenal of a merchant that is looking to defend against fraud.
Automated systems also benefit from consistently evolving processes. Elements such as adaptable rules engines ensure that systems are always up to date with the latest developments, accelerating workflows and establishing robust operational processes that offer exceptional agility to react to changing conditions.
Q: What will the paytech space look like in a decade? Unrecognisable? Or just better than it is today?
For the paytech space, particularly in the dispute management arena, the advances in technology have the potential to revolutionise the way we think of managing fraudulent attacks. AI and ML offer a window into a truly automated future, where evolving systems track, locate, manage and resolve friendly fraud claims and illegitimate chargebacks in hours, without a merchant even noticing that the process is going on.
Whether you're a merchant, a bank, an acquirer, a PSP, or a card scheme, the benefits that the accelerating drive toward truly 'living' fraud protection systems can bring is an exciting prospect. No matter what part you play in the payments ecosystem, evolving fraud management tools will benefit you – just as long as you aren't a fraudster.
About Monica Eaton-Cardone. A passionate diversity advocate and Monica is committed to developing and sharing innovative solutions that empower the global fintech space. She has earned numerous awards, distinctions, and special recognitions, including the Retail Systems Awards, where she received the 'Outstanding Individual Achievement Award', and being named 'Global Leader of the Year' at the Women in IT Awards.