I2c: It is unwise to underestimate the impact of crypto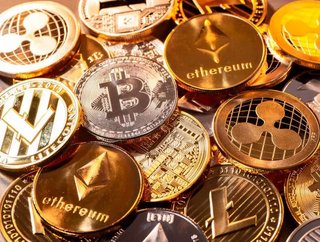 Following a report this week that more millennials favour Bitcoin over gold as a store of value, it seems that crypto's star is firmly in the ascendan...
Following a that more millennials favour Bitcoin over gold as a store of value, it seems that crypto's star is firmly in the ascendant.
To find out where this trend may take financial services in the new year, FinTech Magazine (FM) spoke with Jim McCarthy (JM), President of . 
McCarthy explains how the company is engineering a secure and customisable payment platform for its customers, and why focusing on crypto is in-line with preparing the industry for the future of digital transactions.
FM: This year has been a rollercoaster for cryptocurrencies: from countries implementing trading bans to meteoric rises in market value. Do you expect this to 'level out' in the near future?
JM: I don't believe there will be levelling off in either the short or long term, but that's just my guess. The way I see it, cryptocurrencies are still at a very early stage in terms of companies beginning to figure out their role and place in their business models. 
Our clients like Netcents and Wirex are visionaries in that respect, really helping others see the potential, making crypto more mainstream and making it easy to convert into other currencies for POS payments. While using crypto they are, at their core, payments companies.  
FM: Do you believe we're reaching a consensus on crypto's place in modern economics?
JM: Personally, I think there is beginning to be a consensus and clarity around this topic. We are seeing cryptocurrency evolve to the point where it is backed by central banks and has a stable value. It is moving from an asset of stored value to a usable currency for transacting.  
I see the future as being less about a new currency and more about taking the inefficiency out of the current system.
FM: How is i2c helping its clients prepare for the future?
JM: We embrace all forms of innovation. I2c has created a modern payments stack capable of all types and forms of payment – crypto and fiat, credit or debit – we support all uses on our platform. Our job is to embrace all the innovation that is occurring and make it happen. Our clients come to us with a vision and we provide the platform to enable them to realize it without compromise.
Our basic premise is that the future has always been unknowable. At i2c, we built a platform designed to address that unpredictability through an inherent level of stability and agility that's unprecedented in comparable platforms and which allows our clients to pivot when their prediction of the future was wrong or they need to adapt.   
2020 was a test for us with many of our clients who had to pivot or watch their businesses stumble.
FM: Payments companies such as PayPal and Mastercard are both notably exploring crypto. What is holding back the banking sector from (largely) doing the same?
JM: I would say that we are beginning to see banks moving into this space, with JPMorgan launching their own coin and banks around the world experimenting as well. New York state has a crypto licensing group inside its government. But, you need to remember that banking is a highly regulated industry and that many banks will look to those regulators for signals.  
It's a bit of a 'wait and see' as to how quickly banks will enter this space en masse, but I believe it will happen.  
FM: Finally, is there anything else you'd like to draw particular attention to?
JM: It is still fairly early days and the story of cryptocurrencies is and will continue to unfold and use cases will continue to evolve. However, it would be unwise to underestimate the impact that crypto will have on payment and economies. 
It's been a great source of validation that our crypto clients have separately spoken to the agility of i2c's platform. They are true pioneers with clear visions of what they want to create and accomplish. In order to do this, they are highly selective of their partners. They choose us for, among other reasons, our single code stack, our global reach and the robust nature of our capabilities.