FSS joins Canadian network expansion project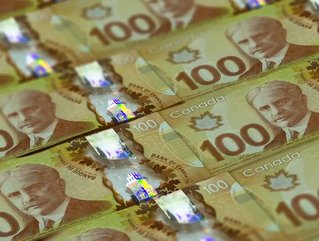 Leading financial software company FSS is expanding its operations in Canada to facilitate the upgrading of the Canadian payments' infrastructure proj...
Leading financial software company FSS is expanding its operations in Canada to facilitate the upgrading of the Canadian payments' infrastructure project.
Due to be rolled out in 2021, Payments Canada is working to help unify banks, and Canada's extensive network of financial payments and technology providers, to create what they call a "future-proof platform".
The aim is to provide a real-time, seamless and secure payment system that operates via multiple devices and channels, and can handle all types of payments, from online, wires, physical payments, and person to person transactions. 
FSS, which has offices in Toronto and is headquartered in Chennai, is a leading light in the payments and transaction processing sector. The company already has a long-standing relationship with top Canadian banks and payment processing organisations and will be part a key part of the growth in cloud solutions in Canada, which are predicted to be 70% of all fintech spends by 2022.
Founded almost 30 years ago, FSS concentrates and specialises in end-to-end products that operate via ATM's, points of sale, retail, online and mobile transactions. However, FSS also provides essential back-end solutions such as device monitoring, merchant management, reconciliation and cards management. The company works with worldwide banks, regulators and governments in the USA and Europe, with an estimated task-force of 2,500 technology experts at their disposal. 
With shifting consumer inclinations and new reforms to regulate the industry, for example, Europe's Payment Services Directive, the payment sector is changing rapidly, necessitating solutions that standardise the current system. 
Speaking about the plans FSS is working on, which will include areas of prepaid card management, omnichannel acquiring, AI payments, secure customer authentication, and more, Jayesh Sawant – VP & Head, Payments Practice & Innovation, FSS said, "FSS is a global payment company and Canada occupies a key position in our global expansion strategy. Every aspect of the payments business is changing, but, in Canada, the pace of this change is rapid despite the current pandemic situation. Banks, Financial Institutions & Fintechs are exploring the options to expedite the development of a modern payment framework by looking at Product or Software as a service. We want them to know that FSS Technologies Canada has unique payment products to help achieve their business objectives."
The FSS Canada project will work on a number of propositions to financial services organisations, to upgrade the sector's performance. They will concentrate on a seamless "payment experience" that focusses on risk-free, secure, real-time transaction trails and the complications being faced through existing platforms. The company will also work on speeding up the "APIfication of innovation", the change to service models within banks and financial organisations and the growth in cloud migrations. 
Krishnan Srinivasan – Chief Revenue Officer, Global, FSS explained, "We've added a number of new logos and have nearly doubled our front-line staff across all regions during the last year. Our recent successes demonstrate that our solutions are resonating within the markets where we are now based making us even more determined to engage at the front-line in Canada to help its players realise their new payments ecosystem."