Fintech Predictions: What's Next for Payments in 2022?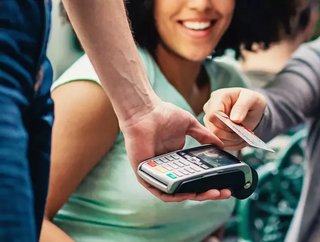 Five experts from fintech companies, including Mollie, Moorwand, Branch, OpenPayd, and Tribe Payments, offer their payments-related insights for 2022
The world of payments has been changing rapidly over the past few years.
From Apple or Google Pay and contactless payments to the rise of mobile wallets and QR code payments, there are now more ways than ever to pay for things.
What will things look like in 2022? How much more will people be able to do with their money as a result of fintech innovations?
This article provides expert opinions on how payments could develop in the year ahead.
Ken Serdons, CCO at Mollie
"Research shows that almost 4 in 10 Brits have used BNPL to pay for goods to some degree. With BNPL companies continuing to gain market traction and grow in valuation, its usage will only increase. For merchants to grow revenues, they will continue to provide flexible and convenient payment methods for online purchases – BNPL will benefit. We will also see high double-digit growth for faster payments volumes in 2022. BNPL can no longer be overlooked and will undoubtedly continue shaking up the payments industry for the foreseeable future."
Luc Gueriane, CCO at Moorwand
"Two of my key predictions for 2022 are concerned with regulation and its impact on fintechs and contactless payments in particular.
To operate as a fintech, whatever the set-up, the resource requirements have got bigger and bigger, largely due to regulatory requirements rather than operating costs. The cost base of creating new financial technologies is likely to increase in 2022. From a resource perspective, low-level transactional fintech propositions especially will find that the cost per customer is increasingly difficult to justify. The businesses that don't work with specialist providers and spend time on getting the right resources in place will have difficulty competing.
I predict we will also see the effects of more stringent regulation on contactless payments in a bid to prioritise the protection of consumers. That said, I don't believe the contactless payments limit will increase any further in 2022. Despite 80% of payments across Europe in 2020 being contactless, any further increase in the popularity of this method will be stymied by concerns around fraud - even though fraud is only currently equivalent to less than 2p in every £100 spent. With large banks and fintechs alike creating the opportunity for customers to put contactless blocks on their cards, we will see every other financial services body catching up to create similar rules." -
Ozan Ozerk, Founder of OpenPayd
"Embedded finance has dominated 2021. At times, the hype surrounding embedded finance has led sceptics to write it off as just another buzz phrase. But the hype is justified because of the huge opportunity it presents. Embedded finance's reach extends beyond the walls of the fintech world, enabling all brands to embed financial services into their offering. This is a tectonic shift, one that will change the way we access financial services forever. And it will be led by embedded payments. 
Embedded payments make it possible for any company to seamlessly integrate payment services into their customer journeys, and 2022 will be its year. 96% of European brands will offer embedded payments in the next five years, 22% already have offerings in development. Embedded payments will generate 277.46 billion euros of revenue in Europe over the next five years. In 2022, we'll see even more brands partnering with fintechs in order to embed financial services into their products."
Alex Reddish, Managing Director at Tribe Payments
"In 2022, the demand for frictionless purchases will see payments become further ingrained in other technologies such as wearable devices, and we will eventually reach a point where customers will be comfortable paying with whatever method is most convenient to them.
One of the most interesting things to monitor in 2022 will be how central banks explore digital currencies, especially since next year we're likely to see centralised and decentralised currencies compete for centre stage in the digital arena. As cash continues to phase out, the challenge central banks face to remain competitive will rest on their ability to integrate CBDCs effectively into the digital payments ecosystem."
Ahmed Siddiqui, Chief Payments Officer at Branch
"Retailers are adopting fintech that makes it easier for consumers to complete the checkout process from their phones, including expanding mobile app capabilities and contactless payment offerings. Given this influx of buy online and pick-up in-store, retailers are also looking to attract and retain workers, offering tools like earned wage access and faster payments so that workers can get paid as soon as they finish a shift."
***