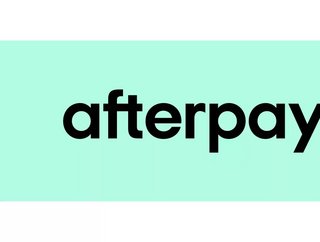 Founded in 2015 in Sydney, Australia, Afterpay now has millions of global customers and tens of thousands merchant partners using the platform globally
For many global businesses, the COVID-19 pandemic has been nothing short of a train wreck, but for Afterpay, it seems to have had the opposite effect. 
The buy-now-pay-later giant has been acquired in a A$39 billion deal by the US company Square, whose chief executive Jack Dorsey also founded social media giant Twitter.
Afterpay's co-founders Anthony Eisen and Nick Molnar have taken the group from zero to $39 billion in just six years, and we are going to take a look at some key events in their history. 
Afterpay Timeline 

Afterpay's co-founders Anthony Eisen and Nick Molnar met as neighbours, and the pair forged a working relationship. In 2014 they founded Innovative Payments, the tool that would blossom into the Afterpay we know today.
2015 -
Afterpay took the first step in its mission with the introduction of its first product in 2015, interest-free instalment plans, available instantly at retail stores – either online, on mobile, or in-store. To pursue its strategy, Afterpay needed a technology partner with extensive experience and capability, and partnered with Touchcorp. 
Princess Polly became the first retail customer, with young customers many didn't have credit cards and started using Afterpay. This allowed them to pay in 4 smaller instalments, which boosted average basket size orders by $44 relative to Paypal, directly lifting its revenues by 15%.
In June Afterpay raised $8 million, recruiting the help of stockbroker Hugh Robertson. 
2016 - 
May 4th - Afterpay listed at midday at $1 and ended the day at $1.25. The company made a net loss after tax of $1.25 million in the first half of the financial year 2016 on revenue of $220,000.
2017 - 
In February Afterpay and Touchcorp agreed to merge in a deal worth an estimated $500 million. Under the deal, a new listed entity (NewCo) acquired Afterpay and Touchcorp, to be owned approximately 64% by Afterpay shareholders, and 36% by Touchcorp investors.
That year Afterpay hit 1 million customers and over 7,200 merchant partners as they launched in New Zealand. 
2018 - 
Afterpay launched in the US. Matrix bought $18.75 million in Afterpay shares at $6.51 each and one of its general partners, Dana Stalder, joined the Afterpay board.
2019 - 
Afterpay launched in the UK market, under the name Clearpay. 
They were awarded 'Retail Technology Game Changer of the Year' at the World Retail Congress and Best Fintech Innovator of the year at the Australian Banking and Innovation Awards. 
The company said it achieved $1 billion of monthly underlying sales in November, representing the highest monthly performance since its inception.
2020 - 
The year the pandemic hit, Afterpay reached 5 million active users in the US, and in June hit 1 million active users in the UK. They also launched in Canada. 
Tencent, the Chinese technology powerhouse, paid $300 million for a 5% equity stake in Afterpay, a move both companies are touting as a strategic partnership.
2021 - 
As of June 30, Afterpay serves more than 16 million consumers and nearly 100,000 merchants globally, including major retailers across key verticals such as fashion, homewares, beauty, sporting goods and more.
August 2nd, 2021, US payments giant Square, led by Twitter founder Jack Dorsey, acquired Afterpay in a $39 billion deal. It will be the largest M&A deal in Australia's history.
Afterpay is now looking to expand into new markets in Europe, such as Spain and Italy.