Families rely on cross-border payments to live, Mastercard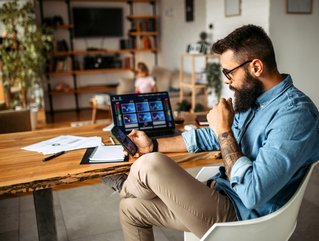 Mastercard releases data showing 40% of cross-border payments over past 12 months were made to families in need
Mastercard Borderless has shared its latest data on its cross-border network, revealing that 40% of families around the world receiving payments rely on the transaction system to survive.

The financial services cross-border payments network said its services were vital to the financial survival of families around the world at the height of the Covid-19 crisis. It added that it continues to play a key role post-pandemic, as revealed in the 2022 Mastercard Borderless Payments Report.

The survey, which was conducted by Yonder, on behalf of Mastercard, ran an online survey with 7,586 consumers who have sent or received a cross-border payment in the past 12 months and 3,074 employees of SMES (businesses with less than 250 employees) who use banking or payment services on behalf of their business and use suppliers or services outsides of the country they work in.

Fieldwork was also conducted from December 2021 until January 2022 in 15 markets including the UK, UAE, Saudi Arabia, South Africa, China, Singapore, India, USA, Canada, Mexico, France, Germany, Brazil, Colombia, and Chile.

Cross-border payment solutions supporting families
Mastercard said it had surveyed almost 8,000 consumers across 15 different markets and discovered that despite evidence of economic recovery – with earnings up globally compared to before the pandemic – and international travel opening up again, all countries are sending and receiving cross-border payments with greater frequency than a year ago, with 'supporting family' critical for sending money abroad.

Economic crisis and transactional payments
As the global recession deepens, Mastercard's data shows that 57% of respondents said they send money abroad to support family and friends. This was by far the most common reason for making a cross-border payment.

Colombia and Brazil were cited in the study – and reported significantly higher levels of cross-border payments received (84% and 75% respectively compared to a global average of 57% but much lower levels of payments sent (30% and 46% compared to an average of 66%), suggesting a reliance on remittances from family or friends abroad.

However, the market most likely to send money home to financially support family and friends was the UAE - a country where migrants make up 88% of the total resident population and up to 95% of its workforce.
According to Mastercard's research, a staggering 84% of people from the UAE said sending money home is the main reason for making cross-border payments. This is considerably higher than the global average of 54% and up from 72% in 2020.

The data suggests that the economic effects of recent years and of other recent global events mean people are still finding it difficult to manage financially with 45% of respondents globally saying their families need their financial support. Some 40% also said their families would not have survived if they hadn't sent money to support them.

Cross-border payments on the rise

However, the data also showed that in general, cross-border payments are on the rise, as 54% of respondents said they had used the service more in the past two years than ever before. Indeed, 71% said that despite international travel now being possible, they will continue to send money online for ease. To enable this, it's important that cross-border payments are fast, transparent, and secure.
Speaking about the study, Stephen Grainger, Executive Vice President, Mastercard Cross Border Services said: "A well-functioning cross-border payment ecosystem has long been a crucial element of the global economy and remittances have become even more vital for families to get by given the huge economic challenges countries around the world are facing.
He added, "Cross-border payments provided a lifeline for many during the pandemic and will continue to do so for the months ahead - playing a key role in keeping the economy moving, and allowing families to put food on the table."