Eurex to list Bitcoin ETN Futures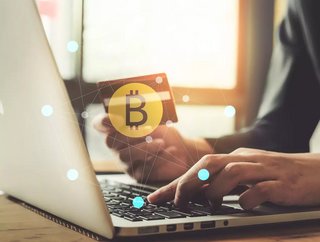 ETN Group will list Bitcoin ETN Futures from mid-September, reports suggest
One of Europe's leading specialist providers of digital asset-backed securities, ETC Group, has announced it will list Bitcoin ETN Futures on Eurex on September 13th.
The listing will happen based on ETN's flagship product, BTCetc. The event will mark the first time futures contracts are available for investors on a Crypto ETP.
According to reports, the listing is also significant because it will be the first regulated market in Bitcoin-related derivatives in Europe. Bitcoin ETN futures will enable investors to trade and hedge Bitcoin within Eurex's proven trading and clearing infrastructure. The platform means they can bypass unregulated crypto venues and avoid setting up separate infrastructure such as crypto wallet.
The new agreement with Deutsche Börse Group's derivative arm therefore provides customers with access to the price of Bitcoin in a secure and regulated on-exchange and centrally regulated environment.
The contract is based on the BTCetc Bitcoin Exchange Traded Crypto (ISIN: DE000A27Z304), which has been one of the most heavily traded ETF/ETN contracts on Xetra since it was listed on the Frankfurt Stock exchange in June 2020.
Bitcoin investor opportunities
The move also allows investors to monitor the price fluctuations of Bitcoin in a regulated environment which provides transparent price discovery of the underlying ETN (exchange-traded notes) along with the clear, trade and settle on Deutsche Börse Group's proven infrastructure.
Reports suggest Eurex's risk management, clearing and netting processes will apply, thus reducing costs for market players and mitigating risk usually associated with cryptocurrency trading. 
Bitcoin ETN Futures
Bitcoin ETN Futures has been listed on multiple European exchanges and is currently the world's most heavily traded crypto ETP. The new futures contract will be traded in Euros and physically delivered in BTCE, which is supported by Bitcoin and can be redeemed by investors for the underlying bitcoin.
Speaking about the development, Bradley Duke, CEO of ETC Group described the listing as a game-changer. He said, "It firmly establishes BTCE as the benchmark Bitcoin ETP and go-to product for Bitcoin price discovery. We see the selection of BTCE by Europe's largest derivatives exchange as recognition of the quality of the product and its world-beating liquidity."
He continued, "Also, because BTCE is fully-fungible with the underlying bitcoin, it means the physical settlement of the futures contract is enabled through BTCE's standard creation/redemption mechanism."
Randolf Roth, member of the Eurex Executive Board agreed, saying, "Given the growing institutional demand for secure exposure to Bitcoin, we are delighted to begin listing these Bitcoin ETN futures on our regulated trading and clearing infrastructure at Eurex."
He added, "This move will allow a greater number of market participants to trade and hedge Bitcoin, with this new future being treated in the same way as any other derivatives contract in terms of central clearing, netting, and risk management."
Main image credit: Getty