Digital payments magnify the need for regulatory integration
By Fady Abdel-Nour, Head of Global M&A and Investments, PayU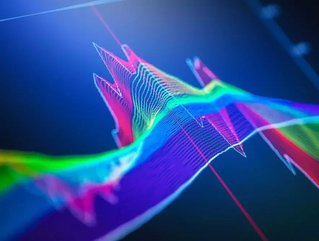 When news of the COVID-19 pandemic first hit, there were few who anticipated just how quickly life would change...
When news of the COVID-19 pandemic first hit, there were few who anticipated just how quickly life would change.
Health concerns over using physical currencies caused cash transactions to dramatically decline. Communities that relied heavily on cash have found themselves forced to consider alternative payment methods. As a result, a previously natural transition to digital payments has been dramatically accelerated. 
In emerging markets especially, digital payments have provided millions of people with new access to a range of financial services. Despite this, there remains a gap to bridge. Creating a more accessible financial ecosystem requires regulatory bodies to recognise their vital role in driving the deployment and adoption of new technologies in high-growth markets around the world. 
The prevailing challenge
Across the globe, fintech entrepreneurs are developing platforms to make financial services more accessible. But the pace of innovation presents a challenge for regulators. How can they keep up? Particularly with the added complexity that regulations need to work in line with global and local nuances.
The process of governing financial innovation within the payments landscape is a complicated one. In large, this is because the market is constantly evolving with a multitude of new ideas, behaviours and concerns. It also doesn't help matters that global financial standards typically respond to advanced economies, despite fintechs in high-growth markets playing an increasingly important role as stakeholders and innovators in the industry. With so many moving parts to consider, it takes time for regulators to implement policies that address every player and consumer in the market. 
But it can be done. One solution that has been very effective is the implementation of regulatory sandboxes. The temporary relaxation of regulatory requirements provides spaces for fintechs to test new technologies, allowing governments and fintechs to work towards innovation together. The UK and Singapore are good examples of where this has worked and, as Covid-19 continues, the digitalisation of payment services this needs to become a more widespread approach. 
In the past, the intermittent uptake of digital payments in different markets may have allowed some regulators to implement broad or blanket policies, worrying little about the future. This is no longer the case. The challenges of the current environment have shown the need for regulators to provide policies that support, rather than hamper adoption. However, regulators can neither control nor predict what innovation will look like in the future. Only when regulators are included in the conversation can they anticipate the industry five or ten years in the future. It cannot be an afterthought. We must create a collaborative, ongoing dialogue between fintechs and authorities, with expertise being shared at both local and international levels. 
South-East Asia's demand for digital payments
Overall, South East Asia is a great example of a region where regulators are working hard to support the adoption of digital payments. Driven by high consumer demand, along with interest from investors, platforms like UPI, mobile wallets and mobile payment services have been backed by supportive regulation and successfully adopted.
There are, however, specific examples within South East Asia where more needs to be done. For example, Indonesian fintechs applying for the domestic banking licences needed to operate in the digital wallet space reported long waiting times which hugely hindered progress. Additionally, all providers with more than 300,000 active users must seek further approval before they can initiate their payments activities. Processes like these only slow growth and don't protect consumers in the long run. Regulators should ensure that they, first and foremost, protect consumers with KYC and AML policies, rather than dampening innovation to avoid any risk. With clear policies in place, like in most other markets, startups have thresholds to meet for security without stifling new ideas.
Cryptocurrencies are another area seeing real developments in regulation. Without clarity on where digital assets sit within established legal and financial boundaries, the adoption of cryptocurrencies has been blocked. Both Thailand and Malaysia have been taking steps to create parameters around digital asset use and trading, with Thailand issuing licences and Malaysia publishing guidelines to make it clear where this activity sits within existing laws. These clear and achievable steps bode well for the continued development of digital currencies; as one of the founding members of Libra, we're excited at PayU to see how the global industry is advancing to the safe adoption of blockchain. 
Driven by inclusion and reinforced by Covid-19
There has been a dramatic increase in demand for digital payments. Sustaining these services should be a top priority for the organisations that are working to open up financial services for all. In order for digital payments to become more accessible, regulators need to take inspiration from those leading the way to ensure the progression of new technologies. 
COVID-19 has shone a spotlight on the advantages of using digital payments, but also on the obstacles when it comes to regulation and implementation. If regulators, governments and fintech innovators work together to create a standard, we'll begin to see even greater access to innovative digitised services. Only then will we see financial inclusion and a world without financial borders. 
This article was contributed by Fady Abdel-Nour, Head of Global M&A and Investments, PayU