Digital Payments & Fintech Marketplace Disruption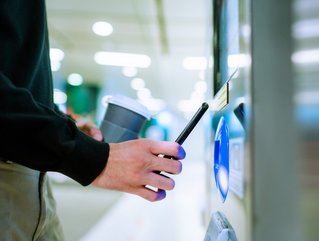 As Apple rolls out Tap to Pay across the US, we take a look at the digital payment space and the trends driving
Digital payments have transformed the global economy - and have exploded over the past decade. But they are far from new have their roots in telegram technology, which was operational in the 19th century.
For example, in 1871 Western Union debuted the electronic fund transfer (EFT). And in 1959, American Express introduced the first plastic card for electronic payments.
By the 1960s, ATMs were popping up on most street corners, and customers were getting used to managing their money through systems that relied on early computing.
By the 1970s, the developed world had become more reliant on computers as part of the buying process - and from there, the very first debit cards were launched - just 10 years later in the mid-80s by Barclays.
Today, the vast majority of transactions occur online and digitally, from ewallets and blockchain to contactless payments on credit networks. Contactless payments have exploded too, with advancements in Near Field Technology making transactions even simpler for customers and businesses alike.
Mobile technology and the digital payments space
One of the biggest changes to disrupt the digital payments space has been through mobile technology, combined with NFC - which means smartphones have now essentially become payment vessels, taking the place of plastic, chip, and pin cards. But as this field develops, the natural progression has led to mobile technology companies enabling businesses to simplify their payments even further.
Apple recently announced the launch of Tap to Pay - a new streamlined contactless payment service for business vendors that enables them to simply download the software, install the settings and start using their iPhone as a payment receiving device. The move is shaking the digital payments space because it means current companies that supply payment device machines are no longer required if business owners decide to swap to the iPhone Tap to Pay method.
Developments in NFC technology and digital payments
Apple's new Tap to Pay is made possible through NFC which enables the communication between two electronic devices over a distance of 4cm or less. NFC offers a low-speed connection through a simple setup that can be used to bootstrap more capable wireless connections.
The move by Apple has been hailed as a leap forward for the software point of sale (SoftPos) technology in the marketplace, explains Brad Hyett, CEO of Phos, a democratising payments fintech launched in 2018. He says, "One of the biggest challenges to the widespread adoption of software point of sale (SoftPoS), the technology that enables merchants to accept card payments directly on their phone or mobile device, is that up until now, it was not supported by iOS operating systems."
Hyett points to the tech giant's acquisition of Mobeewave as one that has addressed demand in the market, and believes the appetite for SoftPos is only going to grow as consumers continue to turn their back on cash in favour of contactless payments.
"With Apple entering the SoftPoS space, this validates the technology and will put further pressure on the traditional POS manufacturers who have failed to successfully address the SME market. It is important to note that Apple currently represents around 30% of market share, while Android remains the dominant OS," he says.
Since the pandemic and the shift digital transformation has caused, the marketplace also has a radically different expectation - along with new entrants motivation further changes in the space. "Expectations of what a business will look like in the future have changed fundamentally. With the rise of covidpreneurs over the last 18 months, there's been a global surge in sole traders who are choosing more fulfilling employment over a steady paycheck.
"This shift in the makeup of the global economy is driving the rise of an 'application marketplace', whereby business functions are increasingly moving onto the mobile devices of business owners. That is, these new market entrepreneurs are increasingly running their business out of a tablet or mobile device, rather than traditional PCs and other legacy systems."
A natural technology progression
The use of NFC technology and new digital payments methods has also dramatically increased over the past three years. Andrew Edem, Global Head of Innovation at PPRO, points out that use of digital wallets among consumers in the US saw a 27% leap in 2020, up from 22% in 2019.
He says, "The new Apple feature 'Tap to Pay' is an opportunity for US merchants to improve in-person checkout experiences by allowing contactless payments directly on a mobile device… It's crucial that retailers are equipped with the right technology and infrastructure to not only enable these payment methods, but create seamless user experiences that make shopping easy for consumers, wherever they are."
It also comes as no surprise that Apple has been the first of the tech giants to hit the post, as it were. "Apple has consistently been a leader in boosting mobile payment experiences within the US market and increasing mobile adoption among consumers, and I think we'll continue to see additional payment methods offered by both large and small merchants, as we've seen in other regions," Edem says.
Innovation and NFC in Softpos technology
Hyett concludes, that mobile devices are becoming the core hardware estate for businesses across a range of verticals. For example, in the transport sector, taxis are now using tablets to run in-ride advertisements as well as accept contactless payments.
He adds "These all-in-one solutions are powered by software point of sale (SoftPoS) technology, streamlining hardware estate to deliver more functions on fewer devices. This reduces costs for merchants by helping them sell more while also offering a cheaper alternative to traditional payment terminals. We look forward to seeing what innovations and new market entrants bring to this sector."