Crypto hackers steal US$600mn from blockchain site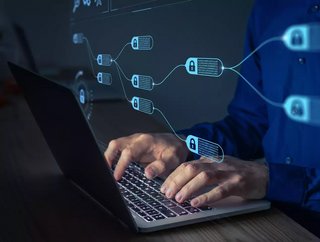 Hacked platform Poly Network saw hackers steal thousands of Ether digital tokens
An estimated US$600mn in Ether cryptocurrency tokens has been stolen by hackers in what experts are calling the biggest theft of its kind to date. 
The incident, reports suggest, is on a scale with that of recent breaches at the Mt Gox and Coincheck exchanges. 
The breach occurred on the blockchain site Poly Network, which revealed that a preliminary investigation suggested a hacker had exploited a "vulnerability between contract calls"
The platform, which released a statement on Twitter saying hackers had seized thousands of Ether digital tokens, said in a series of tweets, "We are sorry to announce that #PolyNetwork was attacked" and assets transferred to hacker-controlled accounts.
Appeal for stolen crypto tokens
In an attempt to recover the stolen assets, Poly Network's statement urged the criminals to 'establish communication and return' the cryptocurrency tokens. 
It said, "The amount of money you have hacked is one of the biggest in defi [decentralised finance] history. Law enforcement in any country will regard this as a major economic crime and you will be pursued. The money you stole are [sic] from tens of thousands of crypto community members, hence the people."
In another move, Poly Network also posted online addresses used by the hackers and called on "miners of affected blockchain and crypto exchanges to blacklist tokens" coming from them.
According to reports, a specialist security company examining the breach said that hackers cracked Poly Network's security, getting away with a record-setting haul potentially worth $600mn. Poly Network has also since issued a plea for the stolen Ethereum, BinanceChain, and OxPolygon tokens to be shunned by traders running "wallets" for storing cryptocurrency.
Referencing the decentralised finance involving cryptocurrency, Poly Network's statment continued, "The amount of money you hacked is the biggest one in the defi history. The money you stole is from tens of thousands of crypto community members."
The message also offered the thieves a chance to return the funds and "work out a solution" as well as threatening police involvement.
So far, the US Department of Justice and FBI have not responded to requests for comment on the breach.
Cryptocurrency hacking on the increase
According to year-on-year data analytics by CypherTrace, crypto-hack crime is becoming a worrying trend as more and more incidents are being logged.  From May 2021l, cryptocurrency thefts, hacks, and fraud totaled $432mn
The report stated, "While this number may appear to be small when compared to previous years, a deeper look reveals an alarming new trend - DeFi-related hacks now make up more than 60% of the total hack and theft volume."
Main image credit: Getty