Countdown to Money 20/20: Ecommerce & Embedded Finance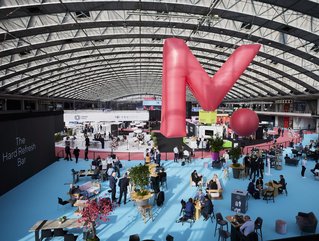 Money 20/20's main stage expert panel discusses the impact of embedded finance on the ecommerce industry
With just over a week to go until Europe's biggest event for the financial industry opens in Amsterdam, tickets are in short supply. The main stage is the event's biggest draw, with a number of world famous key speakers giving their insights on the biggest trends and the transitions in the financial industry.
Embeds finance and the impact on ecommerce is one of the leading panel speaker sessions taking place on day one of Money 20/20 Europe. The panel consists of Akito Suzuki, CFO of Spryker, Omar Haque, Head of Group eCommerce for Nexi Group, and Roland Folz, CEO of Solarisbank. The session will be moderated by Olivia Minnock, Editor of FinTech Alliance
In a statement about the session, the description reads, "In 2019, a16z's Angela Strange predicted in the not too distant future, nearly every company will be a fintech company. The logic is straightforward: By embedding financial services at their customers' point of need, companies of all sizes can drive up revenue, loyalty and stickiness. With an estimated $3.5trn addressable market size by 2030, embedded finance is a particularly outsized opportunity for the retail industry.
"And front-runners are already tapping into this opportunity – Walmart, for example, is investing heavily on building out financial services offerings. Yet, with so much at stake, only 22% retail leaders have implemented their embedded finance offerings. Join us in this session as we breakdown the embedded finance opportunity for the retail industry, identify the barriers holding retailers back, and the strategies they can adopt to kickstart their embedded finance offerings and leapfrog competitors."
FinTech Magazine at Money 20/20
We'll be there at the event too. We have a stand (Hall 7, Stand E20) and we're looking forward to having lots of interesting discussions with both new and established market players. As part of the event, we are also offering attendees the opportunity to join us at our own FinTech Live event in London in November, through using our special 50% off promo code, MONEY2020 when registering your attendance.