Checkout.com to acquire digital identity startup ubble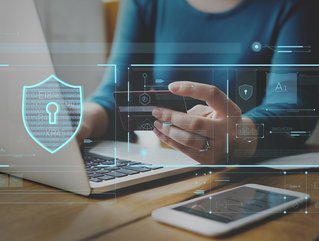 Checkout.com intends to acquire the digital identity verification startup ubble, expanding the payments providers current range of financial products
Checkout.com, a global cloud-based payments provider, has announced its intent to acquire digital identity verification (IDV) startup, ubble.
This news comes just months after Checkout.com raised US$1bn in its Series D funding round at a valuation of US$40bn.
The acquisition of ubble will enable Checkout.com to expand its current suite of financial products that allows fintechs and e-commerce merchants to accept and send payments to and from their customers while managing the financial risk involved.
Combatting fraud in financial services
Co-founded in 2018 by CEO François Wyss, CRO Juliette Delanoe and CTO Nicolas Debernardi, ubble helps businesses fight against fraud with its online identity verification service that uses exclusive video live streaming and ai technology.
The company's solution enables the automated verification of a user's identity for over 2000 types of documents from 214 countries and territories worldwide, using best-in-class machine learning models.
"ubble was founded with a mission to provide people with the convenience and security of using their personal identity in the digital world—and that is clearly becoming a growing need for e-commerce and crypto merchants, digital wallets, and other fintechs we serve," explained Meron Colbeci, chief product officer at Checkout.com.
Extending customer reach around the world
"We were impressed with the ubble team, their ability to rapidly drive machine-learning innovation in a complex and challenging space, and their market-leading engineering talent. By partnering more closely, we can significantly accelerate their already ambitious roadmap and bring the benefit of their cutting-edge technology to our thriving ecosystem of merchants," added Colbeci.
The addition of IDV capabilities will ensure merchants and fintechs are compliant with local regulations, can verify that their customers are who they say they are, and can stay ahead of potential changes to the complex EU and global regulatory landscape in the future.
"For the past four years our team has worked to build a technology foundation that establishes trust between online services and their users, and respects and protects the privacy of identity data across the board," added ubble CEO Francois Wyss. "With today's exciting news, we can increase the velocity of our IDV innovation journey, help to evolve the Checkout.com payments technology stack even further, and amplify and extend our collective reach and benefit to merchants around the world."