Checkout.com hits US$40bn valuation after raising $1bn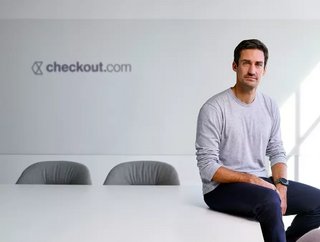 Payments company Checkout.com has raised $1bn in a funding round now valuing the company at $40bn
Checkout.com, the London-based digital-payments processor, has raised $1 billion in its Series D funding round at a valuation of $40 billion.
New investors who participated included Franklin Templeton and the Qatar Investment Authority, alongside existing ones, such as Insight Partners and Tiger Global Management.
The new investment sees Checkout.com more than double its valuation since Series C a year ago. The Series D capital will be used to drive three key initiatives: its growth plans for the US market; the continued evolution of its proprietary technology platform and solutions; and its goal to remain on the cutting edge of Web3.
Enabling businesses to thrive in a digital economy 
Founded in 2012, Checkout.com now has a team of more than 1700 people across 19 offices worldwide. Over the past year, the company has opened new offices in six countries across four continents to cater to surging merchant demand. It also expanded its executive leadership team in the US and Europe. 
Today the company serves large-scale ecommerce and services merchants like Netflix, Farfetch, Grab, NetEase, Pizza Hut, Shein, Siemens and Sony; fintech unicorns such as Klarna, Qonto, Revolut and WorldRemit; and many of the world's largest crypto players, including Coinbase, Crypto.com, FTX, and MoonPay.
"By combining an elegant technology stack with industry expertise and an 'extra-mile' approach to service over the past decade, we've built deep partnerships with some of the world's most innovative companies. Our Series D is validation of that work—but given we're still in 'chapter zero' of our journey, it will also fuel our efforts to unlock the enormous untapped opportunity ahead,"  said Checkout.com founder and CEO, Guillaume Pousaz.
Expanding into the US market
On a mission is to enable businesses and their communities to thrive in the digital economy, Checkout.com has invested heavily in its domestic technology infrastructure, and now offers a complete proprietary end-to-end payment processing platform in the US. 
It is one of the only providers in the US offering a fully cloud-based platform directly connected to local networks in all key geographies and for all major alternative payment methods.
"We have long-faced substantial demand to serve the US market, and with our Series D we're doubling down on our commitment to scaling our platform, partnerships and products for customers here," said Checkout.com's New York-based CFO, Céline Dufétel.
Launching new solutions to widen the company's capabilities 
Checkout.com plans to launch its new solution to service marketplaces & payment facilitators later this year, which will expand the company's capability to service payments within online marketplaces.
These new solutions will comprise identity verification technologies, split payments and treasury-as-a-service, as well as the existing capabilities of Payouts—which Checkout.com launched last year to help merchants send funds to cards and bank accounts globally via a single integration. 
With the adoption of emerging technologies like cryptocurrencies and NFTs, Checkout.com is continuing to strengthen its position in the Web3 space. The company is privately beta-testing an innovative solution to settle transactions for merchants using digital currencies.