Checkout.com enhances Authentication solution for merchants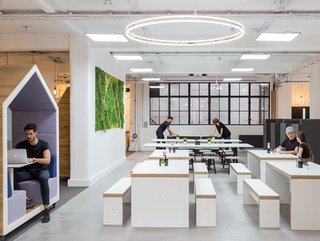 UK decacorn fintech Checkout.com has enhanced its authentication solution to help merchants and vendors combat fraud and optimise revenue
The UK fintech Checkout.com has announced updates to its Authentication product to prevent incidents of fraud and increase revenue.
The cloud-based payments service provider says the move will enhance security on the fintech's already robust platform as well as provide merchants with an 'evolving toolkit of products and features to assist users.

Headquartered in London, Checkout.com is one of the world's most successful fintech startups, and the enhancement comes at a time when 25% of eCommerce companies around the world are experiencing a significant rise in fraud and chargebacks.

This results in poor customer experience and lost revenue for merchants and are further compounded by increasingly active European Strong Customer Authentication (SCA) regulatory requirements, maturing issuer preferences, and adapting consumer behaviours.

ML Authentication serves Checkout.com vendors

According to reports, the Authentication solution allows merchants to control their customer journeys, and to apply either rules-based or dynamic machine-learning (ML) authentication strategies.
The solution's capabilities include continuous testing. Enriching authentication requests are possible to meet changing compliance requirements and issuer preferences. As part of the fintech's continued commitment to developing solutions that benefit the broader payment ecosystem, its Authentication product can be used completely standalone, with any acquirer globally – or as part of the complete Checkout.com suite of products.

The intention, say, executives and partners, is to serve as a pragmatic payments partner to our merchants and further support them to maximise their revenues.

Leading fintechs such as Klarna are currently using Checkout's Standalone Authentication product to streamline their 3DS strategy through one provider giving them greater visibility on performance and where they can optimise their setup. They say that leveraging the solution's smart optimisations has allowed many to achieve higher approval rates, reduce friction for their customers and ensure authentication requests are compliant.
"Checkout.com's authentication solution has helped us progress with our authentication strategy," explains Gali Heichal, Global Head of Payments Partnerships at Klarna. "Leveraging Checkout.com's solution has allowed us to reduce friction for our merchants and customers."
Speaking about the changes, Rami Josef, Product Director at Checkout.com, added, "The enhancements we've made to Authentication are developed to arms merchants with the tools and services as they grapple with a constantly-evolving set of regulatory and compliance requirements."
He added, "A key introduction is our standalone option where merchants can centralise and manage payment authentications across all their payment providers at scale, 24/7, and across the world. Most importantly – maximise their revenues."