BNPL Fintech Tranch & Yobota Team Up Following Funding Round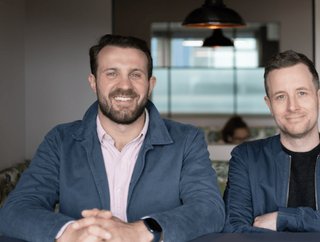 Tranch co-founders Philip Kelvin and Beau Allison
BNPL fintech Tranch has announced its latest collaboration with Yobota, the cloud native banking platform, in a partnership that will enhance services
Yobota and Tranch have announced they are entering a strategic partnership following the success of Tranch's latest funding drive which saw the BNPL provider raise $4.25mn in pre-seed equity and debt funding to expand its B2B offering.
London-based Yobota, which was founded in 2016, already has a robust marketplace reputation for its fast, flexible, cloud-native core banking platform that aims to deliver more flexible payments to fast-growing businesses. Yobota's solution enables its customers to create and run cutting-edge financial products, while its partnership with Tranch can meet the demands of even the most complex customer journeys in the UK, reports suggest.
SaaS and embedded services to enhance Yobota and Tranch services
According to reports, the collaboration will enhance all the services offered by Yobota and Tranch. By embedding in the sales journeys of SaaS sellers and other service providers, Tranch, which only launched in 2021, enables businesses to spread any expense multiple times and manage it all from one convenient place. The fintech company's one-stop platform equips organisations with the solutions they need to prioritise spend on growth, without ever compromising on the tools they need.
Furthermore, through using the 'Pay with Tranch' payment method, suppliers can also offer their end-customers the power to choose how they spread out expenses and a more flexible way to pay for contracts worth £10,000 to £250,000, while ensuring that they are paid upfront, faster.
Meanwhile, the Yobota Platform currently powers multiple brands for Chetwood Financial, one of the UK's challenger banks, making it a tried and tested solution in a highly regulated environment. The recent acquisition of Yobota by Chetwood Financial results in even greater opportunities to support innovative financial offerings through their end-to-end Banking as a Service (BaaS) proposition.
Funding round success for Tranch opened opportunities to expand
The move follows on from Tranch's announcement that the BNPL company raised $4.25mn in pre-seed equity and debt funding to scale its B2B offerings.
Speaking about the news, Head of Commercial, Yobota, Ion Fratiloiu said, "The Yobota team is thrilled to celebrate the launch of Tranch on our core banking platform for their UK business, with this announcement marking the beginning of a powerful partnership and an important step towards setting a B2B e-commerce revolution in motion. Historically, the payment experience for large expenses has been a huge hindrance for the growth of countless firms, so it is fantastic to see that Tranch is stepping up to the task of bringing BNPL to a much wider pool of businesses with Yobota at its side.
"The success of Tranch so far is an important milestone for Yobota, too. If further evidence was needed, it proves the power of harnessing API connectivity, allowing firms to address niche market needs and deliver exactly the solution that customers deserve. We are delighted to be supporting the ambitions of another innovative UK company."
Co-founder and CEO, Tranch, Philip Kelvin added, "We're delighted to work with Yobota, the flexible modularity of the platform gives us the freedom and support to build exactly the products we need, with a fraction of the usual development work."