Are We Ready for a Cashless World?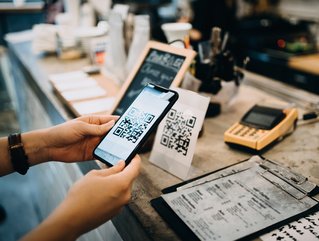 Sanat Rao, Chief Business Officer and Global Head, Infosys Finacle, discusses the future of transactions in a cashless world
Sanat Rao is Chief Business Officer and Global Head, Infosys Finacle and a member of the Forbes Business Development Council. He is a digital anthropologist and AI ethicist with over 30 years of global banking and technology experience. As the CBO of Infosys Finacle, he engages deeply with CXOs in leading banks, helping them drive their digital and other transformation agendas through a portfolio of digital banking solutions.
He also specialises in studying the points of intersection between human behaviour and the ethical usage of technology. We caught up with him for a brain-picking session on the question of the world going cashless.
What does a truly cashless society look like - and is it even possible right now?
Although the technology is available today to enable a completely cashless society, we are still a while away from it, at least generically speaking. In most economies around the world, COVID has been a catalyst for digital adoption. We are moving into a society that is predominantly digital and cashless, but we're not ready for an environment where there is no cash. There are several sections of society today that are not digitally native and don't have access to infrastructure that enables them to be completely digital.
Some economies are more ready for cashless societies than others. Sweden, for example, is very close to becoming completely cashless. The country has a publicly stated mandate to go cashless by 2023. Even before COVID, about 75-80 per cent of transactions in Sweden were already cashless.
Norway is another country that is close to a cashless future. Only about 3-5 percent of point-of-sale transactions in Norway are carried out with physical cash and over 95% of the population uses mobile apps.
Overall, however, while the pace of digitization is accelerating, examples such as Sweden are likely to be few and far between.
What are the benefits of going cashless?
In addition to the fact that a cashless economy can bring down the cost of printing, storage, and circulation of cash, the biggest motivator is convenience, transparency, and traceability. This can not only curb fraudulent transactions but it can also simplify cross-border transactions, especially using blockchain technology.
Over the last few years, there has been a tremendous disruption in the payments space brought about by pay-techs and fintechs. As an increasing number of people have moved towards doing things electronically, concepts such as 'Buy now, pay later' (BNPL) have become popular. Trends such as BNPL lend themselves well to digital transactions and are more congruent with cashless or digital environments.
Are there any disadvantages to losing cash?
There are both merits and demerits that a paperless economy brings. For example, given that most of us have been brought up in a predominantly cash-centric society, cash brings a certain degree of trust that is hard to replicate with digital payments. Having said that, there is sufficient security infrastructure that exists today to ensure that transactions are safe, and security is not compromised. As digitization continues, the merits of a cashless economy will eventually trump any perceived disadvantages.
What are the challenges of going cashless? Is it difficult to switch to digital currencies?
Financial settlement forms just one leg of a transaction and is not the entire transaction. To sustain a truly cashless experience, the entire system as a whole must go digital. In most countries, for example, while transactions are completely digital, auxiliary functions such as account opening still require physical documentation due to regulatory requirements. Moving to a completely cashless ecosystem becomes easier if all elements in the environment are digital.
Even in the case of more technologically progressive economies such as in the West, not every financial institution is fully ready for digital verification and digital onboarding of a customer.
Several factors such as organisational readiness, the associated regulatory environment, digital infrastructure, and customer awareness have a significant impact on the adoption of a cashless economy. Therefore, a regular dialogue with all stakeholders including regulators, banks, fintechs, and customers is key to envisioning a cashless society.
In your opinion, will the world ever be cashless, or will physical currency always have a purpose?
The pace of digital adoption in transactions has been growing steadily for years, even before the pandemic hit and rapidly accelerated this pace of growth. In the UK, debit cards overtook cash as the most frequently used payment method back in 2017.
Yet, cash might continue to have a role since many people consider it useful to manage their budgets, compared to digital payment options. Cash also offers complete anonymity, which is impossible with online payments. Therefore, cash circulation may continue, albeit at lower volumes.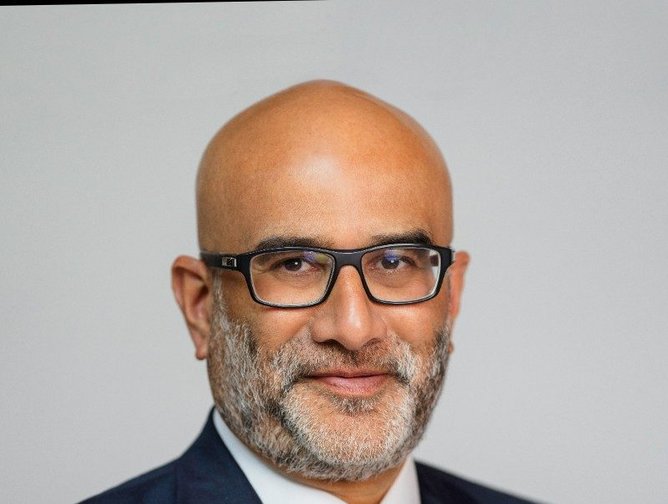 Sanat Rao, Infosys Finacle