Apple Introduces Tap to Pay on iPhone for Businesses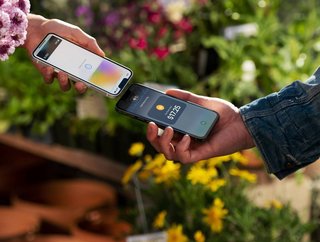 The technology giant Apple has announced the launch of Tap to Pay via iPhones, providing new payment capability for business merchants
Apple has announced the launch of Tap to Pay in the US, a new capability that will enable millions of merchants and vendors in the North American market to use their iPhones to accept Apple Pay and contactless credit and debit cards from leading payment networks, including American Express, Discover, Mastercard, and Visa.
The move means all enterprises, from small businesses to retailers, will be able to use their devices to take payments via contactless credit and debit cards, and digital wallets through a simple tap to their iPhone.
According to reports, no additional hardware or payment terminal is needed to initiate the service, which enables instant, seamless, and secure payment transactions.
Data suggests Tap to Pay on iPhone will be available for payment platforms and app developers to embed into their iOS apps providing an additional payment option to their business customers. Furthermore, Stripe will be the first payment platform to offer Tap to Pay on iPhone to their business customers, including the Shopify Point of Sale app this spring. Reports also suggest new payment platforms and apps linked to the service will follow later this year.
Mobile Payment Technology and iOS
As soon as Tap to Pay on iPhone becomes available, Apple says merchants will be able to unlock contactless payment acceptance through a supporting iOS app on an iPhone XS or later device. "At checkout, the merchant will simply prompt the customer to hold their iPhone or Apple Watch to pay with Apple Pay, their contactless credit or debit card, or another digital wallet near the merchant's iPhone, and the payment will be securely completed using NFC technology. No additional hardware is needed to accept contactless payments through Tap to Pay on iPhone, so businesses can accept payments from wherever they do business," states the technology giant's latest blog post.
As Apple Pay is currently available in over 90% of US retail outlets, the new capability will enable customers nationwide to use the facility at most checkouts. The report also states that Tap to Pay on iPhone will be rolled out across US Apple Store in the US later this year.
Apple Pay, Tap to Pay, and NFC Mobile Payments
Apple Pay's new Tap-to-Pay service is made possible through Near Field Communication (NFC) - a technology that has become increasingly commonplace over the past few years. The innovation is a form of wireless data transfer similar to radio-frequency identification (RFID) technology that enables smartphones, laptops, tablets, and other devices to share data when in close proximity. NFC technology powers all contactless payments via mobile wallets like Apple Pay, Google Pay, as well as contactless cards.
How does Apple Tap to Pay work?
NFC is limited to sharing data with other devices that are within about four inches proximity. In terms of Apple's Tap to Pay, at the POS (point of sale), the merchant will prompt the customer to hold their own iPhone or Apple Watch, contactless credit or debit card, or another digital wallet near the merchant's iPhone, and the payment will be securely completed using the NFC technology.
NFC can be used in three ways, namely, peer-to-peer - where two enabled devices can make a connection and share data, read/write, where a pair of NFC devices, one active and one passive, can pick up data from each other - and through card emulation, where a smartphone can be used as a contactless payment card.
According to a recent report by Fisglobal, Tap to Pay is simply an evolutionary technology of current innovations. They write, "Digital wallets are a natural extension of the trend of the smartphone to become an all-in-one device that meets the modern consumer's every need. The prospect of those consumers leaving their wallets behind and carrying only their smartphone to pay for purchases is convenience in action."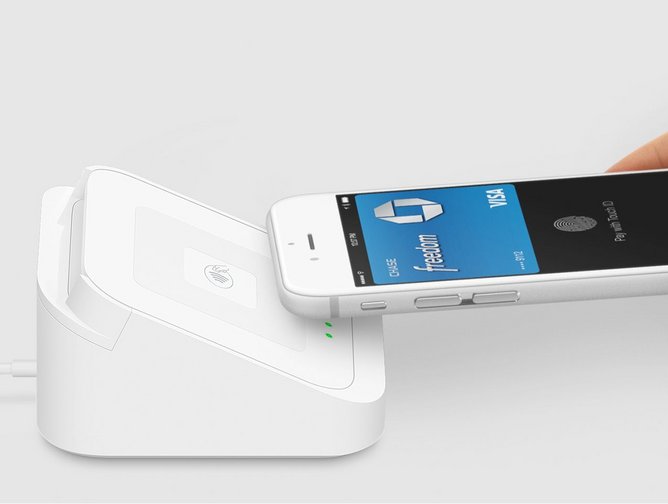 Tap to Pay, Apple Pay, and Secure Payments
Experts say the development, although expected, raises a number of questions. Jim Ducharme, COO at Outseer, explains, "Apple's Tap to Pay is a natural evolution for the world of payments. While NFC technologies are nothing new, it continues to beg the question, how can secure can these types of payments be? Whenever new payment methods arise, we often forgot to consider important variables like identity authentication and fraud prevention. It's crucial that fraud control methods are in place to protect merchants and consumers alike."
But regardless of these initial concerns, the move will provide businesses with easier payment options, thus improving the checkout experience.
Apple has also released a statement assuring consumers that their data will be secure and protected. "All transactions made using Tap to Pay on iPhone are encrypted and processed using the Secure Element, and as with Apple Pay, Apple doesn't know what is being purchased or who is buying it," it said.
Jennifer Bailey, Apple's vice president of Apple Pay and Apple Wallet, says, "As more and more consumers are tapping to pay with digital wallets and credit cards, Tap to Pay on iPhone will provide businesses with a secure, private, and easy way to accept contactless payments and unlock new checkout experiences using the power, security, and convenience of iPhone."
She continues, "In collaboration with payment platforms, app developers, and payment networks, we're making it easier than ever for businesses of all sizes — from solopreneurs to large retailers — to seamlessly accept contactless payments and continue to grow their business."
Billy Alvarado, Stripe's chief business officer, adds, "With Tap to Pay on iPhone, millions of businesses using Stripe can enhance their in-person commerce experience by offering their customers a fast and secure checkout."