Will Ethereum Merge boost crypto back to pre-winter levels?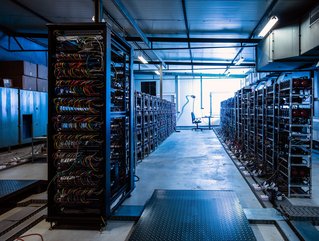 Ethereum's transformation to an energy-efficient system via the Merge is a massive disruptor in the crypto space and looks set to trigger new investment
The transformation of Ethereum to a carbon neutrally generated digital currency looks set to cause serious disruption within the crypto space. Ethereum is currently the world's second-largest cryptocurrency next to Bitcoin.
According to Ethereum's developers, the upgrade will result in securing and scaling the network because the platform is currently home to a $60bn ecosystem of cryptocurrency exchanges, lending companies, NFT marketplaces, and apps.
Called the Merge, the process has seen the popular currency move its core digital machinery over to an energy-efficient system.
The event has taken years of research and development and involved Ethereum transitioning from its original 'proof-of-work' blockchain to the more sustainable 'proof-of-stake' blockchain.
Explaining the process, Ethereum Foundation researcher Justin Drake told the world's leading crypto exchange, told Coinbase that the transition was extremely complicated. "The metaphor that I use is this idea of switching out an engine from a running car," he said.
While the intention to transition Ethereum to a greener phase has been a long-term plan in the making, even those at the helm had their doubts about it happening because the process carried so much risk. "There's a part of me which hasn't completely realized that this is actually happening," Drake said. "I'm somewhat in denial, you know because I've trained myself to just expect it to happen in the future."
The sheer complexity of the update means it may also be one of the largest open-source software events in history. The process required massive coordination across numerous teams along with hundreds of researchers and developers.
A new green future for crypto
According to experts, the move now means that Ethereum will consume an incredible 99.9% less energy than it did before the Merge occurred. A comparative example would be, says Coinbase, if Finland were to shut off its power grid entirely.
Ethereum's proof-of-work system, which was based on and pioneered by Bitcoin, necessitated crypto miners to compete to write transactions to its ledger, earning rewards by solving cryptographic puzzles. Crypto mining requires warehouse-sized research farms powered by high-capacity computers running at full speed while attempting to generate the currencies.
Will Bitcoin be overtaken by Ethereum?

The impact of the Merge on other leading cryptocurrencies could therefore be dramatic. As investors move increasingly towards carbon-neutral opportunities, energy-guzzling cryptocurrencies have been given short shrift.
Indeed, such is the potential impact of the Merge on the digital economy, that experts are watching the resulting changes with trepidation. The process has been so complicated, that there is a level of risk, even now the platform has transitioned.

As ING's Head Economist for Digital Finance and Regulation Teunis Brosens, notes: "Ethereum's migration from PoW to PoS may be the biggest event in crypto land this year. The migration itself and its aftermath carry risks and will be closely watched within the crypto community. A successful migration will be a compliment to the Ethereum community's ability to manage big events. It will also remove an important obstacle to acceptability of Ethereum to regulators and hence the development of Ethereum-based services by traditional financial institutions."
Brosen continues,"We foresee that this development could put Bitcoin on the defensive in terms of prospective adoption by traditional finance. The bitcoin community is conservative, and we don't see Bitcoin transitioning from PoW to PoS anytime soon."

DeVere Group's Nigel Green also predicts an upswing of interest in Ethereum because of the Merge, and described the event as a "momentous day for crypto."
Green says, "The slashing of energy consumption will be the main reason as it will become significantly more appealing to institutional investors, who bring with them enormous capital, expertise, and reputational pull.
"Those institutional investors who have been sitting on the sidelines are now likely to move in."
He goes on to add: "Besides having a more positive climate impact, the Merge's effect of reducing supply, cutting costs, and speeding up transactions will also appeal to both individuals and institutions.
"Due to the significance of the Merge, we expect the developments to bolster prices across the wider crypto market to some degree."