Navigating the NFT space and the future of tokenized assets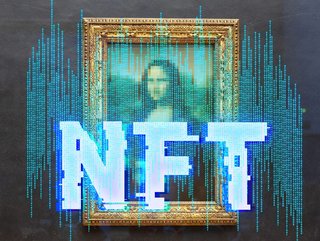 What is an NFT? Why do they exist - and are they worth the investment? We speak to the experts to find out more
From artwork and music to videos and traditional assets, NFTs are a growing space that is capturing the attention of Gen Z investors.
They have gained significant popularity in recent years, and there are now many NFT trading platforms available for buying, selling, and trading NFTs.
What are NFTs?

In a nutshell, NFT stands for non-fungible token. These digital tokens are created using the same programming process that generates cryptocurrency. An NFT could be any number of things, like a car, a piece of real estate, or digital artwork.
Real estate tokenization converts the value of real estate into a token. The token is then stored on a blockchain, enabling digital ownership and transfer. These divisible tokens each represent a fractional share of the ownership stake in that real estate.
In practical terms, the owner could open an account with a blockchain trading platform, and could then create their NFT by verifying their ownership of the asset.
These details would be stored on the blockchain, until such a time as someone decided they would like to make an offer on the NFT - or, ownership of the NFT.
While buying and selling real estate as NFTs on the public blockchain is highly embryonic, the potential for such a service is huge. The cumbersome, international property market which is ripe for reinvention would benefit massively from the opportunities that the NFT market will provide.
NFTs and the crypto winter
However, the current global economic downturn has had a sharp impact on the NFT market. Sales are down, along with the price. So what do the experts forecast for this dynamic, transactional space?
Wes Levitt is Head of Strategy of Theta Labs, a leading blockchain infrastructure provider for Web3 media and entertainment. Theta Labs recently partnered with World of Women NTF to stream WoW Miami Gala through the ThetaDrop Video Portal for all WoW NFT holders.
He says, "The NFT marketplace today contains some groundbreaking projects delivering innovation and value to users and tokenholders. However, there are also a great many low-effort projects looking to cash in on the NFT hype."
Levitt is right. According to EarthWeb, an estimated 3,200 NFTs were sold daily, throughout 2022. And NFT trends can skyrocket. Take the recent gold rush flurry that occurred when Cristiano Ronaldo left Manchester United FC on November 15th 2022.
Analysis of Google search data revealed that online searches for 'Ronaldo NFT' exploded 206% worldwide on 15th November, as news broke that the footballer had launched his first NFT collection, in collaboration with the Binance Marketplace.
What can become an NFT?
Anything can be tokenized in theory, Levitt confirms, as long as scarcity is a meaningful part of the asset's value in the first place. "Of course, demographic adoption is a barrier – assets like CS: GO skins that already have a young and tech-savvy demo are more likely to see early adoption than assets like real estate typically owned by institutions."
Sallyann Della Casa is the Founder of GLEAC, an educational NFT and crypto fintech marketplace that enables knowledge-sharing between industry experts says suitability for tokenization depends on the asset.
"I think the real question is what's worth tokenizing. Do you want a permanent tokenization of your shoe collection - probably not. Do you want one of your driver's licenses, passports, titles to homes, cars, etc? Probably, yes."
NFT regulatory practices are also embryonic
But as trends peak, so do incidents of fraud. And because the space is so new, there is little in the way of protection when it comes to NFT scammers. Della Casa believes the current downturn is a positive thing because it's an opportunity for a course correction.
"The flippers will hopefully get bored and go away," she says, referring to a group of NFT marketplace watchers who buy assets and sell them quickly for a fast profit. The practice during trending peaks falsely inflates the prices of many NFTs, resulting in customers seeing their assets swiftly devaluing as the bubble has burst.
These activities, and fraudsters, have resulted in the NFT space gathering itself a somewhat renegade reputation. Della Casa explains: "We have had inflated NFTS over the last 12-18 months and every bubble pops. Another thing wrong with the market is the amount of fraudulent NFTS floating out there. Something like 80% of Opensea NFTs, are fake. That's mind-boggling. The worst part is finding out the identity of these fraudsters. Nobody has a clue who they are."
Della Casa also questions the regulatory procedures of certain NFT platforms that don't take action when complaints are made by users. "Who polices Opensea? I would love to know since I've reported the fake NFTS of my collection hundreds of times and nothing happened."
Levitt agrees, but says the issues that affect NFTs are similar to those across the crypto space. "The ease of use of wallets needs to improve, and the user experience, in general, is not always to the standard that mainstream users expect of collectibles and apps in general," he says.
But, he points out that this isn't something that will hold up the maturation of the industry too much. The metaverse, Levitt says, will play a major role in driving forward the NFT space. "Digital assets are a natural fit for digital worlds, which need native assets to transfer value seamlessly. We see NFT use cases like gating access to certain worlds or areas, or representing unique items, as obvious uses of NFTs that should be built into metaverses from the ground up."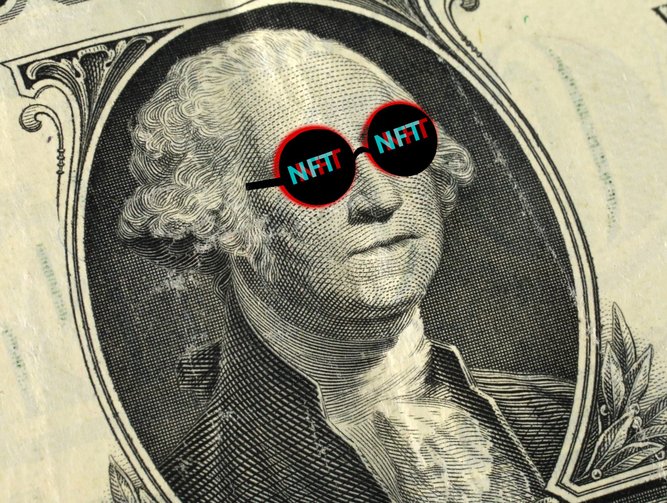 From gamer paradise to NFT marketplace
Della Casa isn't so convinced though and says that NFTs have so much potential that they will develop much faster than the augmented reality platform of Meta.
While we hear the word Metaverse a lot, any true expert will tell you it is not scalable for at least five to eight years. NFTS will go much faster since the technology is solid and scalable. So, I do not think Metaverse will drive NFT adoption," she says.

"While Mark Zuckerberg's announcement got us all excited about Metaverse and made us truly see the potential of NFTS. But I don't think that's what will drive NFTS into the mainstream. Look around. There is not a single major brand out there that doesn't have an NFT project on the go. There is a lot of confusion in the market using the terms interchangeably, if you look closely, you will see many Metaverse projects are actually NFT projects."
NFTs and the long view
So, where will the NFT marketplace be in a decade? Will they become an integrated part of our financial economy? Levitt believes so. He says; "[They will be] much more utility-based, in many cases you won't even realise it's an NFT as the underlying technology in the apps you are using. Digital collectibles will have their place as well, but we see the use cases in video/media, metaverse, and gaming as even more interesting"

Della Casa agrees, but goes a step further in her predictions, stating that NFTs could potentially, be world-changing. "NFTs are the future. They are not going away. They will help solve some of the world's biggest problems because NFT technology can get us to a carbon Neutral point. Machine-to-machine communication on blockchain will allow our appliances to power down and up in our homes based on consumption limits."
She adds, "This will allow automated vehicles to communicate with each other to go faster or slower in exchange for paying parking for the day, it will allow humans to become their own SEO machines… all in a decentralised manner."
Top SIX NFT trading platforms
#1 OpenSea: OpenSea is one of the largest NFT marketplaces, offering a wide range of NFTs from various creators and artists, including digital art, collectibles, and in-game items.
#2 Rarible: Rarible is a decentralized NFT marketplace that allows users to create, buy, and sell NFTs on the Ethereum blockchain.
#3 Nifty Gateway: Nifty Gateway is a platform for buying and selling limited-edition NFTs from popular artists, musicians, and celebrities.
#4 SuperRare: SuperRare is a high-end NFT marketplace that specializes in digital art, with a focus on curated, one-of-a-kind works by established and emerging artists.
#5 Bored Ape Yacht Club (BAYC): Bored Ape Yacht Club is a popular NFT platform that specializes in collectible NFTs featuring unique, hand-drawn apes.
#6 Treasureland: Treasureland is an NFT marketplace focused on the sale and trade of virtual real estate and in-game assets.