Inside the RegTech Revolution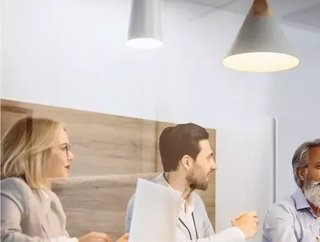 Powered by AI, Machine Learning and NLP, and driven by increasingly complex regulatory environments, the RegTech industry is rapidly reaching maturity...
Throughout the global finance industry, enterprises are facing an increasingly complex regulatory landscape. Issues of compliance, risk management and reporting have always been a challenge to overcome in this sector. However, the explosion of technology-driven financial solutions in the last decade has created complications in this space faster than they could be solved. 
The fintech revolution has accelerated the pace of change in the finance sector dramatically. The industry is becoming faster, more agile, and more efficient than ever; new services, increasing connectivity, and deeper penetration of digital solutions across every global market is disrupting verticals like never before. Given the speed of these changes, the global regulatory framework has also fractalized, increasing in complexity faster than enterprises can adapt. 
Between 2008 and 2016, there was a in regulatory changes in developed markets. Today, it's estimated that a new regulatory update is made every seven minutes. In addition to the blinding new pace of the regulatory environment, oversight organisations are increasingly clamping down on infractions. During the 2019 fiscal year, the United States Securities and Exchange Commission filed 2,754 new enforcement actions (including ) - the highest number in over a decade. The risks of non-compliance are skyrocketing almost as fast as the difficulty curve of remaining compliant. 
If enterprises are to avoid the disruption that accidental regulatory breaches can incur, then harnessing the new wave of regulatory technology solutions is an essential step. Since 2015, the RegTech industry has grown out of virtually nothing to become one of the most dynamic financial verticals in the world. By 2027, global RegTech spending is expected to exceed and, according to a 2018 report by , "an end-to-end RegTech implementation realisable over a three-year period." In short, the potential benefits are staggering. This month, FinTech explores the emerging RegTech industry, and some of the key companies driving this global financial evolution.   
What is RegTech?
In much the same way that fintech refers to the application of cutting edge digital solutions to the finance sector, RegTech is the result of applying technologies like artificial intelligence (AI), machine learning (ML), natural language processing (NLP) and blockchain to the regulatory sector in order to keep up with the accelerating challenges of regulatory compliance. 
RegTech's origins lie in the fallout from the global financial crisis of 2008. The Dodd Frank Wall Street Reform and Consumer Protection act ushered in an era of financial regulation that stood in stark contrast to the pre-crisis period of financial de-regulation. The act - while criticised by some as a half-measure that failed to hold accountable the executives responsible for the crash - nevertheless had the effect of catalysing a much stricter regulatory environment. Since 2008, US banks have been for regulatory breaches, a figure that amounts to a de facto 8% tax on every enterprise in the financial sector. In fact, at large financial institutions, the cost of managing these new regulatory and compliance-based risks can amount to an average of $10,000 per employee. In addition to Dodd Frank, regulatory structures like GDPR and FINRA have imposed further regulatory overlays on companies, resulting in more and more fines for breaches. In order to combat those losses, financial institutions began harnessing cutting edge technologies to navigate this new regulatory jungle. 
In a released earlier this year, global consultancy and accounting firm Deloitte asserted that, "RegTech promises to disrupt the regulatory landscape by providing technologically advanced solutions to the ever increasing demands of compliance within the financial industry." RegTech companies - of which there are about 340 in operation today, according to Deloitte - provide solutions to a variety of problems. These can broadly be broken down into: Regulatory Reporting, Risk Management, Identity Management and Control, Compliance, and Transaction Monitoring. RegTech's use of AI and ML means that companies using RegTech can increasingly automate processes like due diligence, data management and analysis. According to a recent report, of investment in RegTech, with deals attracting $4.5bn globally and more than doubling in value over the course of the year. 
The RegTech space is - much like actual outer space - in a constant state of rapid expansion. New startups and larger scale enterprises are constantly entering the market as it approaches maturity. . We're starting to see the actual, tangible benefit these technologies can provide," said , earlier this year. Here, FinTech takes a look at one of the leading companies from each of the industry's subcategories. 
Regulatory Reporting - Shield
Based in Tel Aviv (and with offices in London and Copenhagen), Shield was founded as part of the 2018 RegTech boom, and specialises in reducing compliance risks through intelligent, automated reporting. The company's compliance platform utilises NLP and AI to automate and orchestrate the complete communications compliance life cycle, mitigate risk and make surveillance efficient and ROI driven. It launched version 2.0 of its platform in 2018, which built upon its significant offering to aggregate and analyse more data sources and deliver a new interrogation engine to meet the specific needs of its customers' compliance teams; a correlated sequential view of trading events with fast, comprehensive and interactive timeline reporting in an intuitive front-end. 
"We believe that firms need to take a strategic approach in dealing with record-keeping and best execution regulation in a holistic way…" commented Shiran Weitzman, Co-Founder and CEO of Shield. "[Shield V2.0] goes well beyond the current box-ticking most firms employ when archiving eComms data in discrete silos, which presents a huge problem when trading events need to be reconstructed." 
Shield was one of the winners of Deloitte's first RegTech Challenge. 
Risk Management - Corlytics
With firms around the world facing up to 250 regulatory alerts on a daily basis, companies are in desperate need of relevant data and insights. "Demand for regulatory risk support is at an all time high," said John Byrne, CEO of Corlytics in 2017. "The top 20 banks paid out over $9 billion dollars in fines in 2016 alone. Regulation is not slowing and is providing a constant challenge to financially regulated firms and for the regulators themselves."
Established in 2013, Corlytics is a Dublin-based RegTech firm and a world leader in regulatory risk intelligence. The company's service uses powerful data analytics to identify high priority regulatory themes and taxonomy to extract relevant intelligence to rate the risk of regulatory concerns. The company's analytics are powered by NLP and AI-based text analysis technology, which allows it to assemble disparate regulatory information into defined categories using 160 different data points that are then mapped to their sources. 
As of 2020, Corlytics has raised more than $27mn in funding and received a number of awards, including the top spot at the In response to the COVID-19 pandemic, Corlytics has released , an open access regulatory monitoring solution to allow companies to keep pace with evolving regulations relating to the crisis.  
Identity Management and Control - Vadis Technologies
In a world where partner ecosystems are becoming increasingly interconnected, and XaaS business models make different verticals even more intertwined, access to valuable, trustworthy data is an essential component of risk management. Vadis Technologies is one of the early pioneers of big data analytics, and business intelligence. Founded in 2003, the Brussels-based firm offers its clients a data-as-a-service approach, using human analysts and AI to harvest and enrich complex business data on more than 300mn companies to offer risk scoring and 360° third party monitoring. 
Compliance - Darktrace
Compliance is by far the largest subcategory of RegTech companies, with about three times as many as any other field. This comes as no surprise, since compliance is the very basic core competency of any regulatory enterprise. 
With headquarters in San Francisco and Cambridge, England, Darktrace is one of the world's leading AI companies, and the creator of its proprietary Autonomous Response Technology. Its AI is modeled on the human immune system and won first place at the . Compliance with regulations like GDPR, HIPAA, and the DFS Cyber Security Regulations adds another dimension to the extensive list of challenges facing security teams. Thanks to its ability to identify and contain threats in seconds, aid in the investigation of attacks, and provide complete visibility of digital activity across the business, Darktrace's AI enables organizations across all sectors to comply with industry-specific and international regulations – without purchasing additional tools. 
Transaction Monitoring - IdentityMind
Fintech compliance regulation frameworks like Know Your Customer (KYC) have dramatically increased the onus placed on companies to pursue greater transparency within both their operations and customer bases. Founded in 2013, Palo Alto-based startup IdentityMind offers its customers a SaaS platform that monitors transactions and financial behaviour to better detect fraud, money laundering and other financial crimes. 
In March of this year, IdentityMind was acquired by identity verification solutions provider Acuant. "As digital transactions continue to see massive growth, understanding who's on the other end of the transaction is key to reducing fraud, managing risk and complying with regulations," said Trace Fooshee, Senior Analyst with . "This evolution of the Acuant Trusted Identity Platform with IdentityMind positions them well in the dynamic market for identity orchestration platforms."