67% of Brits keen to invest in cryptocurrency, says study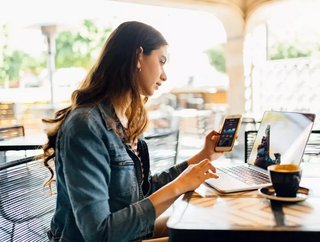 As the race towards DeFi continues, UK armchair investors are more enamoured by crypto than ever before - but trust in banks remains high
A new study by Capterra, the online marketplace for software solutions, has revealed that 67% of UK consumers are keen to invest in cryptocurrency, and are likely to use it for online purchases.
The report, which took into account the preferences of over 1,000 respondents, indicates that over the next five years, consumer interest in cryptocurrency will increase extensively. 
To collect the data for this report, Capterra conducted an online survey on cryptocurrency in October 2021.  Of the total respondents, they were able to identify 1,006 UK respondents that fitted the criteria. Respondents were all;
UK resident.

Over 18 years of age.

Are either aware of or familiar with cryptocurrency (respondents said they are at least 'a bit familiar' with cryptocurrency and could define what it means by selecting the correct definition from a choice of three.)
Results show that half of the respondents were already invested in crypto, placing between 5% and 20% of their savings into the DeFi investments. And, two-thirds of those investing said they were pleased with the results they had seen so far. 
Trust in banks still high
However, the study also showed that the majority of respondents still have a robust trust in the banking system, and said they felt more secure with established networks than cryptocurrency in terms of carrying out financial activities. 
Their comments suggested that the anonymous nature of the currency was a trust-hurdle, which makes it popular among ransomware gangs because it is hard to track. 
Central Bank Digital Currency development
Central bank digital currency (CBDC) is another fiat money alternative used for online payments. Overall however, CBDCs were less favourable among the study's respondents when compared to cryptocurrencies. For many (30%), the risk of these platforms being hacked and losing money was a primary concern. Another 20% were wary of state control of CBDCs like with fiat money.  
Furthermore, for the time being, fiat money remains the preferred currency of 40% of respondents, but the data also shows that UK businesses should start looking ahead. However, the key takeaway is that SMEs could start to consider accepting payments in digital currencies to stand out as an innovator at a time when few small businesses offer this.
Speaking about the findings, Sukanya Awasthi, content analyst at Capterra UK, comments, explained, "COVID-19 has fuelled the interest of people in cryptocurrencies, with 53% of the respondents saying their interest began during the pandemic as it gave them more time to research about it.
He continued, "It is worth noting that although two-thirds of the people are happy with their crypto investments, as much as 53% of the total respondents prefer cryptocurrencies to be regulated by the state or other institutions."
"In another interesting observation, when we asked people to rate their level of trust in cryptocurrencies vs the banks in different financial scenarios, banks were rated far more highly," Awasthi added.