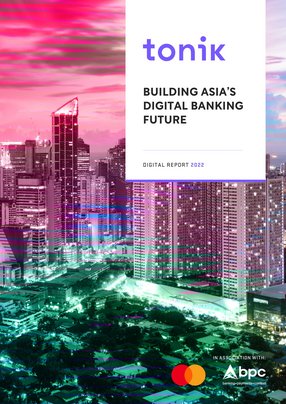 Tonik: Building Asia's digital banking future
Greg Krasnov, CEO and founder of Tonik, describes the journey that's created one of Asia's most successful digital banks
Greg Krasnov is no stranger to entrepreneurship. Indeed, the CEO and founder of Tonik has more than 20 years of experience in the field of consumer finance and originally entered the marketplace as a private equity manager working in Europe.
Today, he heads Tonik, an all-digital bank that was launched in the Philippines in 2021, notable for being the first of its kind ‒ also referred to as a 'neobank' in Southeast Asia. Its consumer products range from deposits and payments to debit cards and loans.
Krasnov takes up the story of his journey: "In the early nineties, I was doing consumer finance deals in Central Europe for the private equity funds that I was working for. It was Poland, Czech Republic, Hungary, Romania. They were all spiking on the middle class development, and that led to a really rapid evolution of retail banking, especially consumer finance. So, that was when I first experienced the sector. I then proceeded to build and sell one of the largest consumer finance banks in Ukraine called Platinum Bank. We became a number three consumer lender in the country. You know, sold it to a local group in 2013, and was backed by international private equity funds and IFC."
The move proved to be a canny one as it resulted in Krasnov moving to Asia, where he discovered fintech, launched a couple of startups, and moved into banking.
"It's been a long journey," he says.
"But through that journey I've realised one thing: that when the middle class starts developing in a country, it typically happens at around 3,000 to 5,000 GDP per capita. Then the disposable income growth is disproportionate to the overall income growth, and that disposable income becomes the engine for fueling this real hockey stick with consumer finance, when people trade in their current income for getting the goods."
Krasnov believes this lending trend is on an upwards trajectory in Southeast Asia, and that fintech is powering the drive because it enables businesses to reach customers faster and more cheaply. Another trend is the more prevalent availability of credit scores. Customers that haven't been lent to previously and are new to banking, are now exploring their options.
"The potential is enormous because of the population of a place like the Philippines ‒ namely 111 million people ‒ where 70% don't even have bank accounts and 95% have never taken a bank loan, which represents an enormous potential," says Krasnov.
Tonik and digital transformation
Because Tonik launched in 2021, it hasn't experienced the challenges of legacy and incumbent-based institutions. Instead, it has instantly been able to cater to the demands of an increasingly digital marketplace.
Krasnov explains: "We were the recipients of the first digital bank licence from the central bank in the Philippines. That was actually the first digital bank licence to be ever granted in the region here, and we already launched on that, so we've been operational now for a year. That actually makes us today the first and only so far operational digital bank licensee in Southeast Asia."
The process has not been without its challenges, however, because the remit of the bank was so new. "We've faced challenges regarding the fluidity of the regulatory regime because our licence was a pilot one. We work together with a regulator to create the regulatory framework for what a digital bank licence should look like."
Krasnov says there have also been obstacles to overcome with infrastructure. As the very first, fully operational, purely cloud-based bank in the Philippines, lots of coordination was required in terms of the regulatory framework which saw regulators working with Tonik's launch team to ensure the systems were sound. "A lot of technological work went into it with our vendors to make sure that that infrastructure is completely bulletproof and beyond bank-grade, so the people feel safe keeping their money in the cloud, as it were," he explains.
Launching Tonik during a lockdown
While operating digitally and not having the burden of switching from a legacy system to an agile, digital platform, Tonik did have to launch in the midst of lockdowns that were particularly strict throughout Asia. That alone has brought its own challenges, as a number of the bank's marketplaces haven't been visited by the team in the year it has been fully operational.
"Up until last month I hadn't actually been to Manila in two years. I've been operating out of Singapore," says Krasnov. "I haven't been to Chennai (India) either, and Chennai is where we do all of our R&D. We have 150 people there now."
In Manila, growth has been even more sharply marked, with the operation expanding from just five employees to 300 employees within 12 months. Despite the lack of in-person contact, the challenges have been managed and overcome with excellent results, proving that digital operations can be just as effective as face-to-face management.
"It's been an interesting challenge to build the business completely digitally and completely virtually. Until last month, I hadn't met half of my management committee members. I had no idea how tall they were, for example. It's a really interesting way of building a business, but we're born in the cloud, right? We're literally built from scratch this way and that gives us a real big advantage going forward."
Krasnov jokes that the entire process has had a façade of unreality about it ‒ and likens the bank's journey to that of virtual reality. "We were actually joking with my guys that, you know, here we are for two years, playing 12 hours a day in this video game called Tonik Bank. You know? That's basically what it is, right? You're just sitting on the computer and you have different characters come on and it's a very engaging digital game."
The culture of a purely cloud bank
With such little in-person interaction, managing the cultural expectations of a bank that has expanded so quickly has not been an easy task. But Krasnov is certain that, as the world opens up more in the receding months of the pandemic, the cultural environment of Tonik will flourish.
"We pay a huge amount of attention to culture. The fact that we've been working remotely actually caused us to double- and triple-down on things because it becomes a lot more important that your fighting unit is a cohesive one."
Krasnov believes cohesion is created by culture and shared values. Tonik has five corporate values that are representative of its position as a technology company, as well as its position as a bank. It focuses on typical banking values like reliability, teamwork, honesty ‒ three values that are more from the banking world. But added to those are also the values 'street smart' and a 'sense of humour'.
He explains: "You cannot be innovative without being street smart and having a sense of humour. So basically, we built a culture where people that join us, will stay with us. They're driven by the need and the desire to create something new, to build something, to be part of that something. We're looking for risk takers. We're looking for people who are not afraid to grab the ball and run with it."
To ensure cohesive teamwork, the management of Tonik is acutely aware that communication and familiarity are key in building an entity that moves forward with purpose. As such, much work goes into devising ways to help the team get to know each other better.
"A huge amount of work goes into ensuring the staff are working well together, in terms of engagements to bring people together, to have them get together. We have this thing called happy hour water coolers. Because we all work in different places, it's kind of been hard to bring people together, but you still need to integrate. If you don't integrate, then you can't create."
Tonik innovation and motivations
Krasnov is aware that the interpersonal relationships that are developing in his teams will ultimately be responsible for breeding an environment that nurtures growth and enables the bank to scale.
"When you innovate, you have two vectors running against each other, namely the corporation vector and the conflict vector, and the corporation vector is actually created by people being in the same room and sharing the values and the history and the relationships with each other. So when you don't have that, then conflict will overtake and you'll basically not get the innovation happening. So, you need to be carefully balancing that, and part of the function of leadership in the digital environment is making sure that you can balance those two vectors, even in the digitally challenged environment."
Tonik and the Metaverse
With a number of leading banks all entering the metaverse, it would seem likely that Tonik Bank ‒ which is already operating on an entirely virtual level ‒ will also make that augmented reality move; it's a step Krasnov is certainly not averse to. "I would quite welcome that, because one of the things we noticed early on in this kind of Zoom world is we are really missing body language. When you have human communication happening, psychologists say body language is 90% of the message. When you have no body language, it's horrible, and this is exacerbated if it's a low-trust environment of new employees coming in who haven't been team built together."
Although there are no solid plans to enter the metaverse yet, Krasnov and his team insist on one stipulation. "We mandated that video must be always on when you're on the Teams call, and we follow that religiously. So from that point of view, I would welcome instruments that enable into the digital environment more body language because they just create a smoother communication capability."
Tonik and unsecured lending opportunities
The Philippines is an emerging market, and as such, there are many opportunities for digital operators to tap into markets crying out for new opportunities. The bank is currently addressing the $140bn retail deposit and the $100bn unsecured retail lending opportunities that are available in the Philippines.
"Let's start with the lending market, because the consumer lending market is where we make the money. That's our monetisation. The deposits are just the raw material for the lending that we do, right? When you make something out of something, that something is money and the money is the savings that you take from your consumer."
Krasnov says that on the lending side, the market that Tonik is operating on is deeply underpenetrated, with only 4% of Filipinos being able to borrow from the incumbent banks. Instead, the culture of lending is interpersonal and 70% of Filipinos that borrow, borrow from each other. Today, the banking total asset class in the banking system for unsecured consumer finance is about $10bn.
Krasnov says: "If you add mortgage and cars, that's another like $15bn, and that's particularly nothing. So, the unsecured alone, it should be like $50 to $100bn if you just run per capita columns to other economies of similar level of development. So, even compared to neighbours, you know, Indonesia and Vietnam, which are similar, like three and half, 4,000 GDP per capita, the Philippines should already be 40 to 50 billion, and it's only 10."
Ultimately, he asserts, current banks don't understand how to lend to new bank clients. They don't understand how to credit and assess them ‒ and so, they stay away. "They're happily taking the low margin corporate business that is very well secured and they don't want to take that incremental risk. And they don't really have the know-how to build those scorecards and use the alternative data, to use those really kind of low-cost processes that make it possible to lend a $500 ticket within 60 seconds with high probability of return. It takes quite a bit of science, quite a bit of trial-and-error and a lot of know-how ‒ and none of that know-how really exists in the Philippines' banking sector today. It just hasn't gotten there yet."
It's a frustrating situation for customers when an alternative lending platform isn't available ‒ but that's where Tonik stops the very big gap in the market ‒ and it's taking full advantage of its digital identity by drawing on a huge number of talent pools.
"In Europe, for example, we've had a lot of migration of this know-how from consumer finance banks in Western Europe to Central Europe, and then from Central Europe, you know, further to Eastern Europe. Whereas in the Philippines, you just don't have the same kind of level of expertise migration. So, we've put together a team and actually, you know, we use the skills wherever there are good skills in the world. Our data science team was built in India because you just don't find skilled consumer finance data science people in the Philippines today. We look for skills where we can find them."
Building trust in a new marketplace
As much of the lending in the Philippines is person-to-person rather than bank-to-person, the lack of marketplace trust in financial institutions runs high. Overcoming that challenge is an uphill task, points out Krasnov.
"Trust is an interesting issue and there are a couple of elements to it. One is from the deposit side. When you keep your money in the cloud, people want to know that the money is safe. Thankfully, Tonik is regulated by the Central Bank in the Philippines and deposits are insured by the Philippine Deposit Insurance Corporation (PDIC). So, that helps address a lot of the customer's concerns, because they know that up to roughly $10,000, their deposits are insured by the government."
The majority of Tonik's depositors are not from the wealthy classes. Instead, they are middle-class people with a deposit ticket of about $2,000, which guarantees they are covered by government insurance. Krasnov says trust also has to be earned from a technology point of view ‒ especially in an age when cybercrime is rife, and hacking is an almost daily occurrence.
"The infrastructure that we're running is on a completely new level of IT security to a typical bank app or traditional bank in the Philippines. We've gone through some certifications, which again we're the first bank in the Philippines to obtain that level of certification for our app security and IT security. We're working with Mastercard on some solutions that are quite unique for the market as well, where people's money is very, very safe. We can consistently communicate that to the consumer, and I think the fact that we've been able to grow our deposits as much as we have shown that they really understand what we do and appreciate what we do," he says.
The high mobile penetration and young population of the Philippines is also an opportunity for entities like Tonik, because the next generation of spenders are keen to make use of the latest technologies. "The average age is 24 for a Filipino. It's a very young population and is therefore almost entirely digitally native. The Philippines is the number one Facebook market in the world. Its average Facebook time is four hours per day per user."
Krasnov points out that this means moving from one bank ‒ or one technology ‒ to another is an easy transition. In fact, they have embraced the digital banking culture. "They're very, very fed up with going to the bank branches. Traffic is horrible. It's very, very hot. Nobody wants to have to go to a bank branch and then spend like three hours standing in a queue. People are very eager to try out digital solutions and adopt digital solutions, and I think that's been a nice backbone for us, and that's also been, of course, reinforced by the lockdown."
Strategic partnerships with BPC and Mastercard
Currently, Tonik has strategic partnerships with Mastercard and BPC, and they are delivering a virtual card to customers immediately upon onboarding ‒ Mastercard can be used at any point of sale that it's accepted online. Krasnov describes the collaboration as a 'wonderful' relationship. "We're actually, I think, one of the first banks in Southeast Asia to achieve Mastercard principal status before we even got our bank licence, because typically they start you off on a lower band and then kind of graduate it up to principal. But in order to roll out some of the features that we wanted to have in our MVP, we really needed principal."
In terms of BPC, Tonik partners with them because they are a good processing operator. The bank uses their Hungarian processing centre because, although they are a global company, Asia is their biggest marketplace.
Tonik products and services
Currently, Tonik's retail financial products include deposits, loans, savings, accounts, payments, and cards on a highly secure digital platform. The product strategy runs in three product groups ‒ namely, lending, savings and payments.
"Within savings, there are three very differentiated products. We have Stash term deposits and Group Stash. Stash is a savings account that's for a specific purpose, so you can create multiple stashes. Just think how at home you'll have multiple envelopes to stash money into, so that's exactly what we're replicating. You can put a picture of your kids or a picture of that motorbike you really want, or you know, that Paris vacation or whatever it is, and really create an emotional connection."
The Group Stash, which is a variation of the individual savings Stash, has been created to reflect the cultural preferences of the Philippines when it comes to saving money. The product enables communal saving so that families and friends can save together towards a specific goal. This, says Krasnov, has taken off very well and now provides more than 10% of Tonik 's deposit balances. But more importantly, it creates virality because when Tonik users open a Stash, they invite their friends and family to participate with them in the group savings activity.
Krasnov points out that Tonik was also the first digital bank in the Philippines to do a term deposit in a purely digital environment. In most banks in the Philippines, customers would need to go to a branch to avail the term deposits and sign papers. "We're actually making it super easy, and it takes you like 10 seconds to set one up. That's our highest interest rate product, and it pays up to 6% deposit interest," he says.
The deposits are, essentially, the raw material for Tonik's loans. Underlying that is a payment capability called TSA, or Tonik account, with a number of different payment options for paying in and paying out. This has been integrated to more than 10,000 cash in, cash out points across the country.
"We're integrated to all the banks in the Philippines basically through the interbank payment system. Obviously, the cards, payment system, et cetera, et cetera. So customers have a broad variety of payment options. We're in the process of adding other payment options such as bills pay, and as I mentioned, digital goods, so that will be rolling out in the course of this year. That's not our core business, but it enhances the stickiness and enables the customer to do more things with us, and as they do more things with, we hope they get more comfortable and therefore eventually avail either on the deposit or the loan."
Gamification and its role in banking
Gamification is a growing area in the APAC region, with more and more fintechs using gaming tools to create incentives to encourage customers to engage more with their products. While Tonik isn't specifically using these tactics at the moment, it isn't something they're ruling out in the future.
"We don't do as much gamification as other entities. We rely on a very different approach to branding. The Philippines is one of the most emotional nations in the world and that's psychologically proven. Consumers in this region respond to emotional attachment. A second insight is that they hate the banks because the banks are all gold and marble, and not very down-to-earth or consumer-friendly. So we used this as part of our branding campaign and started a hashtag movement, explicitly saying, 'Guys, we want you to love us'. You know, love us, like #DumpYourExBank, basically #NeobankingRomance.
"Our language is very flirtatious, very friendly. Kind of young, fresh. We call our customers luv and huns. We celebrate monthsaries with them when we send them our statements. We sign our emails and texts with XOXO Tonik. That's not something that people are used to from their banks. But at the same time, a Filipino consumer has proven to be very receptive to this kind of fresh, close and comfortable message."
Krasnov puts this receptiveness down to the cultural nuances of Filipino culture. He believes the Philippines is a very class-driven society for historical and political reasons. There's a lot of suspicion towards big institutions and average, unbanked citizens often believe that the products offered by financial institutions are not for them, because they are not rich. Tonik is breaking the mould in that regard.
The future for Tonik
In terms of new products on the horizon, Krasnov says savings will be a key area for development as well as the lending arm of the bank and asset creation.
"We're running very fast in terms of growing our loan portfolio, both from the point of view of getting already existing products scaled, as well as introducing new products so we can broaden up the funnel. That's really our biggest focus in the next 12 months," Krasnov says.
"Getting those lending products to the market, scaling and balancing out our assets and liabilities so that we can actually start making money. We're in a fortunate position because we can achieve fantastic product level profitability on these lending products. We have a unique opportunity to build a very profitable operation. We think that if we do our job right, then probably sometime next year we should be hitting overall bank profitability."
As far as he is concerned, all is well on track and Tonik is looking towards a bright future in the region, because incumbents simply aren't moving quickly enough to take advantage of the changing marketplace and new customer expectations.
"Traditional banks in emerging markets are very slow to change themselves. They don't have the tools and the imagination to even execute on it [digital transformation] if they wanted to. So, I think it's going to create an interesting world in the next decade or two with digital contenders like ourselves."
He adds: "There will be, of course, many more digital contenders, complete with different cost structures, that will be able to compete away a lot of the margin from the big banks, the traditional banks. It's going to be an interesting transformation, where the market share of the digital contenders will grow rapidly, whereas attrition banks' market share will decline."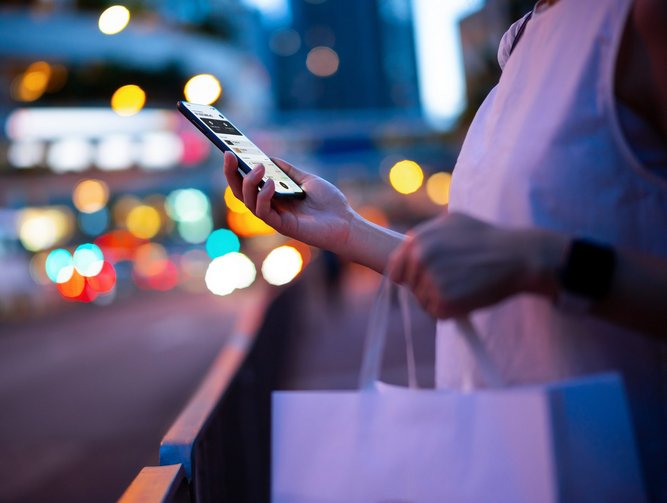 Tonik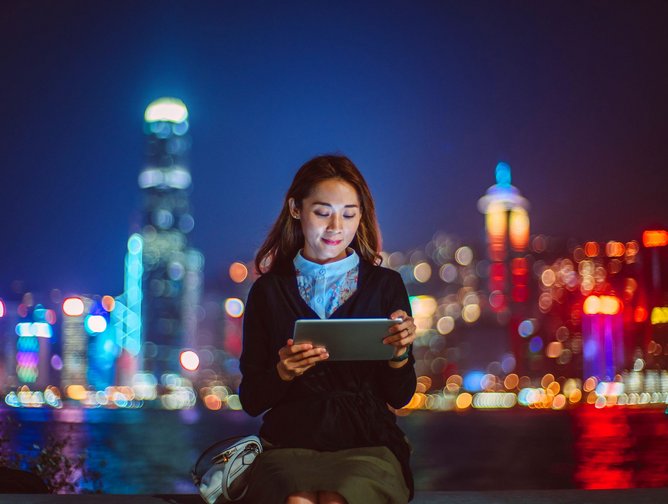 Tonik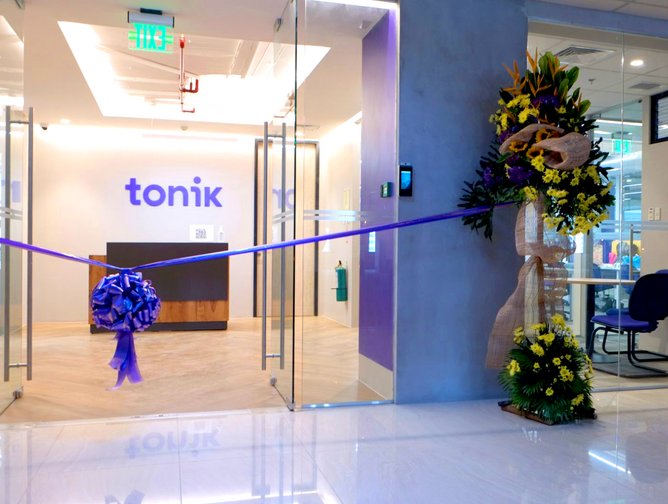 Tonik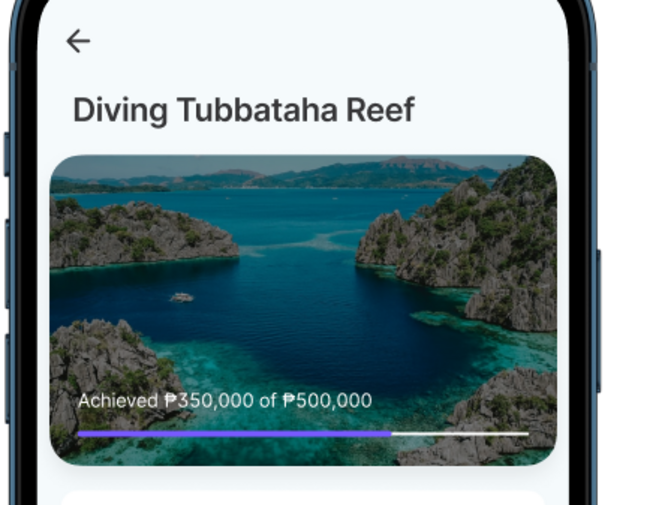 Tonik