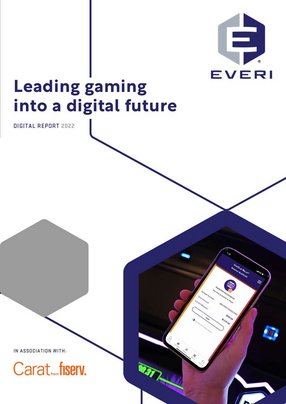 Everi: leading gaming into a digital future
SVP Victor Newsom talks digital wallet, cashless technology, blockchain / crypto and transformation in tomorrow's gaming sector
Everi Holdings (Everi) was established in 2015 upon the merger of Global Cash Access (GCA), founded in 1996, and Multimedia Games, Inc. (MGAM) . Today, no single supplier in the gaming industry processes more cash access transactions than Everi – over US$37bn from more than 125 million transactions in 2021 alone, to be precise. Headquartered in Las Vegas, Nevada, its primary market is in the USA, but it has growing operations in the UK, Canada, Europe, Asia and Australia.
Victor Newsom has been with the company since 2013. As Senior VP of Product Management and Payment Solutions – with an emphasis on the latter – he's responsible for the vision, definition, evaluation, quality, and delivery of payments products for Everi's core cash access business. His is an exciting, fast-evolving field, not simply because of the proliferation of fintech tools, but also due to the rapid transformation of gaming as on-premise and online options continue to merge and complement one another. As in other sectors, the objective is to provide a seamless service to the end-user however they want to engage, Newsom says.
Everi is a dominant supplier of services and solutions in the USA's land-based gaming space. "Our predecessor, GCA, came on the scene long before companies like Venmo or Zelle. In those days, if you lost your money, how did you pay for your bus ticket home? Global Cash Access came into being to smooth out friction points like this by creating a suite of services – as time passed, they bought other businesses; for example, compliance companies and a kiosk company, so that they could add ticket redemption and bill payment to the ATM. By 2015, the GCA name no longer defined the business accurately, so Everi was born. What we do, we do very well, which is why we're the leader!"
Co-petition raises the sea level
The gaming industry is very tightly regulated, which has encouraged specialist companies. "It's very difficult for one player to do everything, but we are probably further along the consolidation path than anyone else in the industry. However, we're not the only vendor that a casino needs to operate, so collaboration is essential to our success. Co-creation with other vendors is essential. Take slot system providers who have established purpose-built systems with long-term contracts – they're a critical element in an interdependent ecosystem, so we collaborate with the leading players. We have a common interest in creating integrated experiences for the casino operators and their patrons."
Everi's challenge is to deliver a seamless experience, and collaboration is critical to achieving that, as Newsom emphasises. "We have proprietary core technology that we must protect, but I will work directly with a competitor to solve a friction point for the benefit of the casino. Working together raises the sea level, and the rising ocean lifts all boats. If we can create a fully-integrated digital experience, we will all do better."
Digitalisation industry-wide
Gaming is a naturally conservative branch of financial services, and this is reflected in the speed of digitalisation, Newsom has found. "I'd say very few land-based operators truly understand what digital transformation means for the business. We have a long history of working in certain ways; the ossified and monolithic systems that have developed make it hard to introduce change – when it does come, it's cautious.
"Some companies do get it, but others don't understand that, to rebuild your business as a digital operation, you need to deconstruct it first. For example, the cage managers and the slot managers are very crucial parts of the operation; finance and procurement are too. But these four roles are incentivised very differently, whereas in a digital world, they must all mesh seamlessly.
"If we digitise the gaming floor and you're able to move money into the slot systems and the table games, that increases spend there, whereas the cage manager's job is to reduce costs and hire fewer people. Yet, the people that choose to go to the cage are the ones who have the highest touch now, because most of the gaming action is now self-service on the floor, they should actually get more money for training, so that the guest experience doesn't degrade. But they're not optimised that way.
"Procurement is trying to purchase the cheapest box – hardware like a kiosk, regardless of the services it supports – it doesn't see that a 10% increase in spend for a box that handles five times more transaction types than the competitor will generate millions of dollars more revenue for the company. They're not measured on contract performance or outcome – they're measured on cost. So the least-cost box will never be the best digital solution, and, until the operators understand that, our industry will continue to struggle with digital transformation."
CashClub – more than a digital wallet for cash, cashless or crypto
Nevertheless, Everi is leading on rethinking digitalisation industry-wide and delivering value responsibly – particularly on the payments side – in this closely scrutinised sector. Thinking through what innovation is intended to achieve is the critical component, though Newsom believes that this needn't be driven by costly new technology.
"When we built our groundbreaking CashClub Wallet ®, we drew on years of experience and on infrastructure that is already solving many, many problems in the casino. We didn't just start with a white sheet of paper.
"Our goal was not to create just another mobile app, but to build a digital enablement layer that spans the organisation and also happens to include the mobile channel. CashClub Wallet is about a digital experience that acts as a hardware-agnostic fabric, layering across the entire resort footprint. When we thought that through, we realised we had unique positioning with our licensing, our hardware, and the fact that we were already enabling billions of dollars into the gaming industry. We only needed to add this layer to create connectivity, efficiencies and connectivity for the consumer, alongside efficiencies for the operator."
Everi is also in the unique position of understanding the difficulty facing operators and regulators alike in getting digital payments into gaming. Whether or not you trust cryptocurrencies, the investments being committed to platforms like Onyx by J P Morgan, Chase and other established finance houses testify to the fact that they need to be integrated. But how is a regulator expected to become an expert on crypto, when they are already beset with anxiety about it and struggling to frame mobile and digital changes?
"We designed our product to allow new stuff like this to be handled independently by regulated third parties outside the industry. The fact that all this is taking place outside of their domain is a comfort to them. Whatever the currency – USD, GBP, AUD or crypto – it can be dealt with as a standard transaction through standard infrastructure, under existing regulation. The regulator can take an objective view of the risk; the real change is in the improved guest experience.
"The CashClub Wallet does not introduce any added friction for the casino or any new vulnerability for the end-user. In this process, we provide more tools than anyone else for people to budget, self-regulate, and make sure they are informed about all their activities with texts and emails on a daily, weekly or monthly basis. In addition, we provide instant and searchable access to all their transactions. That may seem like overkill, but we want to exceed banking standards and make sure that the regulators are comfortable with the activities taking place. We feel that we should exceed banking standards, so we police our own actions!"
Everi's digital neighbourhood
Victor Newsom has an ambitious roadmap – he admits there's more planned in there than his team or the industry as a whole could possibly consume in the short term, but that is nothing new.
"We've been envisioning a digital neighbourhood and presenting it to the industry for years, as we try to help our customers and our peers to understand the radical nature of digital transformation. We provide a lot of the core services and operational support the casinos use to run their business – their compliance tools, payment tools, loyalty and so on. So we took the Hewlett Packard route and said, 'What if?' – what if all of these things worked together seamlessly and more efficiently than anything you've ever tried before? What if, rather than just being really good at payments, we integrated it with jackpot pay-outs to generate and fund a wallet, while at the same time having all the data needed to deduct the right tax? What if you don't have a loyalty account and I create a loyalty account for you? When you win a jackpot and share your information, why not leverage that touch point digitally across multiple relationship dimensions? In the same way, if I have an enrolment kiosk, why can't that also be an enrolment touch point for other products and services like wallet?
"The digital neighbourhood means that, instead of a collection of separate products and services, I have a digitally connected array of services that, at any given point of interaction, I can maximise the value – both to the consumer and to the operator."
That brings the cashless element neatly into the story. Though cash is such a major element (just look at the US$37bn Everi handled in 2021), in the digital neighbourhood, you can have an aligned approach that includes cashless transactions – not just mobile digital.
"You already have gaming vouchers that potentially represent hundreds of billions of dollars in transactional activity that doesn't involve physical cash. You only need cash to bridge the outside world to the gaming world. What if I could give you, as a consumer, the ability to buy a gaming ticket with your debit card? What if I did the reverse when you redeem your gaming ticket? Rather than forcing you to get cash, we could just send it back to your bank. We're the only company in the United States that is allowed to do this today without having you sign up for an account. Cash and the digital payment world are not separate circles – they are interconnected".
The growth story for Everi's future doesn't just lie in penetrating more of the US gaming payments market: Newsom can see a move into adjacent or complementary sectors like hospitality – as well as taking the business model it has proven and tested in the USA into other markets, globally.
"Technologically, for example, we have already seen how crypto and blockchain are moving from the fringes to the centre.
"I believe blockchain technologies will transform the global financial infrastructure. Smart contracts fundamentally offer a way for trustless, permissionless, contractual engagements for getting financial services executed globally in seconds. This, in turn, will allow Everi to enable our customers to offer our patrons more intuitive, trusted, secure, and seamless experiences across their enterprise – wherever that may be – and to be the bridge between the legacy systems they have invested in today and the future this technology promises."
In a highly-regulated industry where banking regulations, gaming regulations and money laundering regulations all intersect, this may take time but it simply has to happen.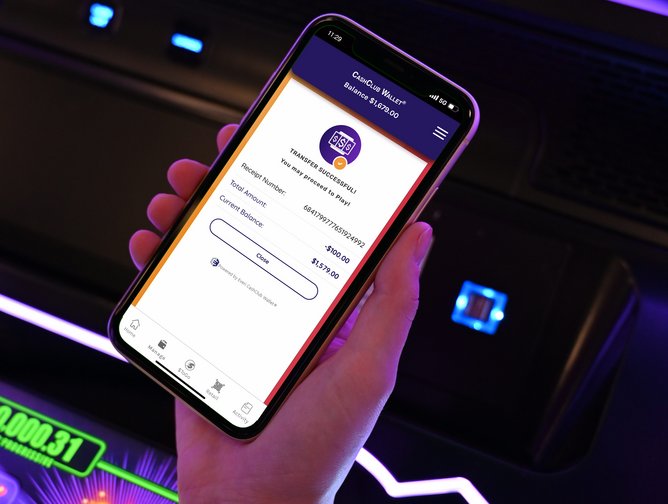 Everi Holdings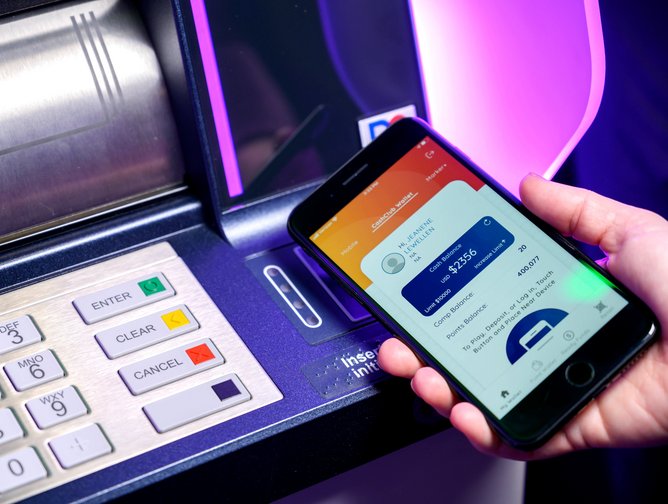 Everi Holdings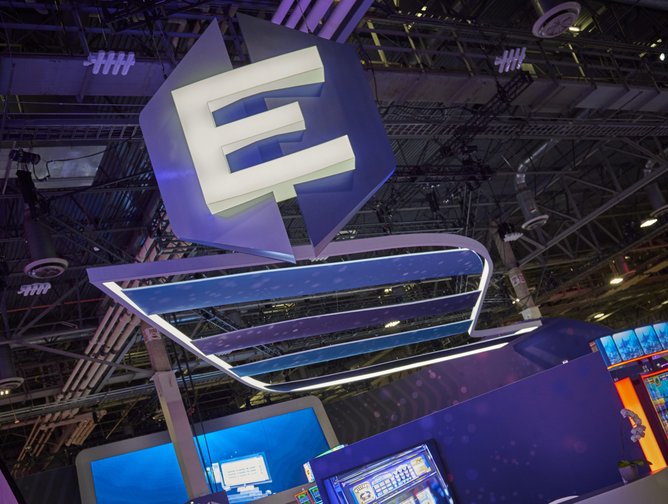 Everi Holdings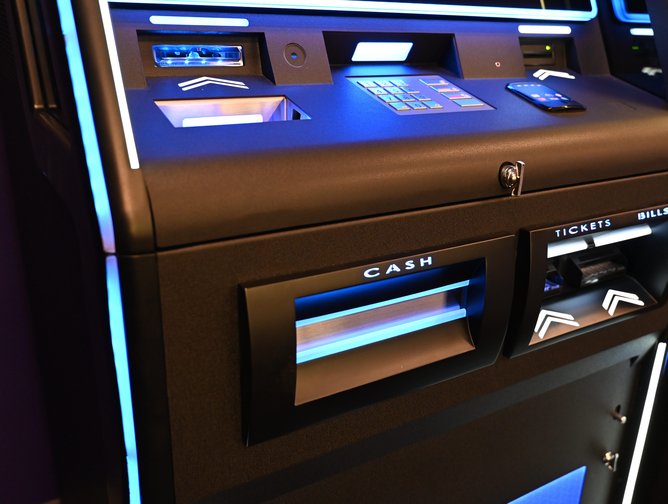 Everi Holdings