Why BaaS is transforming the financial services space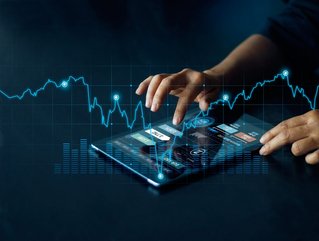 We look at the latest changes in the BaaS space, taking into consideration new technologies, marketplace demands and changes in the financial landscape
Banking as a service (BaaS) is moving up the ladder in terms of important developments in the world of digital banking and fintech. But what does it actually mean, what are the implications, and why is it such a transformative force? We spoke to a number of industry-leading experts to find out more
The BaaS market position
The financial services marketplace for consumers has transformed significantly over the past few months. One major disruptive element is BaaS, which provides customers with the opportunity to obtain good quality financial services via channels and brands that they trust.
Angus Ross, Chief Revenue Officer, Banking as a Service, Finastra, explains: "Banking as a Service (BaaS) has become one of the most important strategic agenda items for chief executives across numerous industries ‒ including banking, retail, construction and healthcare. BaaS enables any business to develop new and exciting propositions with relevant financial services embedded into the customer experience.
Overall, it's expected to reach a value of $7tn by 2030. Those that act fast and secure priority customer context will experience the greatest upside. Those that wait may very well be left outside looking in."
"According to recent research, we found that 85% of senior executives are already implementing BaaS solutions, or planning to do so, within the next 12-18 months. While Point of Sale (PoS) financing is expected to accelerate by 104% in the banking industry, SME lending and corporate treasury/FX services are poised to gain the highest traction and demand over the next three years ‒ particularly in the banking and healthcare sectors," he continues.
Finastra's latest research has also revealed that, while providers and distributors are more mature than enablers, the latter – made up of big techs and fintechs – have sensed the potential and will enjoy the highest growth over the next three years. Ross believes the findings point to one clear conclusion: consumers (retail or corporate) are changing where they source financial services and are increasingly utilising non-bank channels.
BaaS and new regulatory solutions
With regulatory complications often plaguing the bank licensing process, banking as a service also takes the strain from many companies looking to expand their finserve offerings. Andrea Ramoino's Chief Strategy Officer at Contis, says BaaS encapsulates organisations that provide regulated solutions through either a banking or an EMI licence.
"While a banking licence enables firms to offer a full suite of offerings such as credit, this licence comes with a certain requirement of regulation. EMI licences are just as powerful, as they enable businesses to provide a wide range of services such as cards, QR payments, payment rails and accounts. The strongest organisations can act as both a provider and enabler of BaaS, providing an intrinsic link between the two," he explains.
"Historically, BaaS was a buzzword in the industry, but what we are seeing now is the concept reaching a level of maturity where organisations are understanding the true benefits BaaS can offer," Ramoino's says.
New BaaS sector opportunities
One sector that is looking at the potential of BaaS is the automotive industry, where leading car manufacturers are even trying to look at ways BaaS solutions can complement the mainstream adoption of electric cars. "The current market offering means that, typically, car charging times can be considerable, which could be perceived as a window of opportunity for sales.
"This could open the door for new partnerships between automotive manufacturers and retailers if implementing embedded finance options, which could help incentivise people to grab a coffee or a bite to eat while their car charges, using their account card in the process. I expect embedded finance solutions to also become widely available across other sectors such as travel."
BaaS in the digital currency market
As cryptocurrencies enter the mainstream marketplace and 'buy now, pay later' options increase in popularity, BaaS is also proving its worth within the sector ‒ as is embedded finance. "One of the big developments in the BaaS space over the past couple of years has undoubtedly been the explosion of 'buy now, pay later' schemes, providing credit at the point of sale. Looking ahead, I see an evolution of services that will expand to digital assets, including e-wallets or stable coins, with the ability to offer crypto-as-a-service, for example," says Ramoino's.
He continues: "Another possibility to consider is how embedded finance solutions could help organisations reach the holy grail of gaining a greater understanding of their customer through richer data collection. Typically, consumer behaviour patterns are established through monitoring website activity or online purchase activity from that retailer.
"However, embedded finance solutions within retailers could mean that, when a customer uses cards provided by that business, they can gain access to where the card is being used outside of that store and what products are being purchased, rather than this information just being typically available between a consumer and a card provider."
New trends in BaaS driving fintech solutions
As the BaaS space expands and new innovations provide further solutions for companies, new trends are emerging, too. Adrian Cannon, CEO of Omnio, believes BaaS is driving three main trends in the marketplace:
A Reduction of cost. The use of public cloud technology, light touch regulatory structures ‒ such as e-money Institutions ‒ and platforms achieving economic scale will cause costs to fall. Fully-regulated banks offering BaaS will need to reconsider their business models and cost base in this environment.
Liberation of financial services. As the cost base falls, the economics of offering financial services by non-banks becomes more attractive, and we should expect to see greater consumer choice as to where they get their everyday banking services from. There will always be a regulated entity involved, of course, but that will be far less prominent than current BaaS solutions on offer today.
More deeply embedded services. The boundaries between non-regulated ‒ such as loyalty and rewards ‒ and regulated financial services will become less clear and the interchange of values between them will become easier. This will liberate large scale retailers with established loyalty schemes to reinvigorate moribund loyalty programmes, reduce their balance sheet exposure and, somewhat ironically, increase their customer knowledge.
The future of BaaS and embedded banking services
According to Ross, the winners in BaaS will be the pioneers and early adopters that are embedding their products and services into other platforms, while building partnerships with technology enablers and distributors. "BaaS will give them an opportunity to reach a greater number of customers at a lower cost," he says.
"Many pioneers are already experimenting with specific use cases – creating partnerships alongside distributors and orchestrators – to see what works and what could be profitable at scale… But, as in any industry that's being disrupted, there remain many players who are not actively doing anything. These are the ones that should expect to be disrupted in the years ahead. There's no doubt that BaaS is an incredibly exciting opportunity for the entire financial services ecosystem."
Cannon believes that BaaS, most importantly, offers a more flexible future for boat companies and customers when it comes to financial services: "It [the future of BaaS] looks like choice ‒ choice of where we bank, what brands we would like to have provide our banking services, and the freedom to choose small, local banks and building societies able to partner with BaaS providers to complete their product set and the return of the retailer to retail banking."