Voyager Innovations raises US$167mn in funding for PayMaya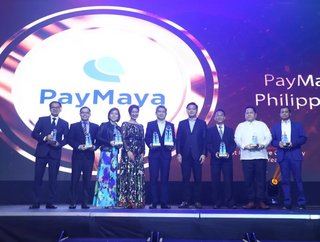 Voyager Innovations' arm PayaMaya Philippines, is seeking a digital banking license from the Philippines Central Bank
Voyager Innovations has reportedly raised US$167mn in an investor funding round managed by the World Bank's International Finance Corporation for its Manila-based fintech PayMaya 
Founded in 2013, Voyager provides mobile payments and remittances to consumers, while enabling businesses to receive digital and credit card payments.
The raised capital will be used to speed up its expansion plans which include obtaining a digital banking license from the Philippines Central Bank. 
According to Voyager Innovations, current shareholders, which include the Chinese technology giant Tencent, PLDT - the largest telecoms operator in the Philippines, and KKR a US-based private equity firm, all took part in the latest funding drive that will see the fintech embark on a mammoth growth plan. 
Voyager Innovation digital banking license
Official sources say that the application for a digital banking license has already been lodged with the Philippines Central Bank. Once approved, the fintech company will be able to provide full digital banking services via the PayMaya platforms.
Speaking about the latest funding drive and what it will mean for the company, which will essentially become a neo-bank, Voyager and PayMaya founder and CEO Orlando Bea, said, "This investment supports the unique value we bring and gives us a natural head start with the target market for the digital banking service."
Unbanked populations in the Philippines
A recent report by PearlPay, an end-to-end digital payments solution provider states that out of a population of 108 million people, there are only 20.9 million that are banked in the Philippines and 51.4 million people remain unbanked. 
The reasons for this include the fact that only 34% of adult Filipinos are formal financial account holders and the majority of people living in rural areas simply do not have access to digital financial solutions. 
However, data shows that the adoption of digital finance options in the Philippines has increased rapidly since 2018.
Voyager and PayMaya President Shailesh Baidwan said, "We will enable the large masses of Filipinos to leapfrog into a new stage of financial inclusion through integrated digital financial services. Our goal is to continue making lives better for millions of underserved people and small businesses."
Digital payment solutions and PayMaya
Reports show that the use of PayMaya QR codes as a contactless payment method has increased in popularity, even among street vendors within urban areas.
Voyager has also said that users of PayMaya mobile wallet and remittance services have risen two-fold to 38 million since January 2020, and that the service now reaches over half of the adult population in the Philippines.
Causes of unbanked populations
1) They live in poor, rural locations and don't have access to financial services or even mobile technology.
2) Financial services are too expensive for them to consider as they often incur a minimum deposit requirement and have other upfront costs.
3) A recent Financial Inclusion Survey found that women in the Philippines are twice as likely as men to own an account, "particularly in non-government microfinance organisations and cooperatives."
4) They have a cultural distrust of banks and believe physical currency to be a more secure form of payment.