UK Building Society launches strategy to 'keep cash alive'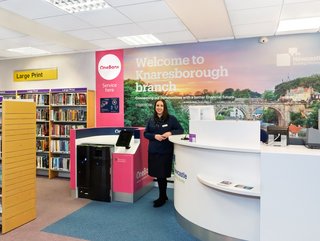 Newcastle Building Society in the UK has launched a new community-based solution to keep cash circulating for small businesses and individual customers ami
The Newcastle Building Society has partnered with branch innovator OneBanx to launch a new initiative to keep cash alive for small businesses and individual customers.

The solution involves providing small businesses and personal customers access to a multi-bank kiosk in two of its branches in the North East and North Yorkshire as part of a ground-breaking pilot scheme. The core goal, says an official statement on the new project, is "to keep cash alive and high streets vibrant in local communities."

Protecting the use of cash for communities
In recent times, the use of cash has diminished considerably - especially during the pandemic years of 2020 to 2022. The reduction in cash use has affected a number of key demographics including individual customers and small businesses reliant on the tangible currency.

According to reports, the new solution has also been backed by global leaders in cash automation GLORY. OneBanx developed the kiosk to support communities without access to everyday banking.
The news also comes after it was revealed that 15 bank branches are set to close in the North Yorkshire area alone, leaving customers who rely on branch services and cash, without adequate services. The branches closing include HSBC, Natwest, Santander UK, and Barclays - which has also opted to close a further 15 branches across UK locations in 2023.

The kiosks use Open Banking technology to enable small businesses and personal customers of any bank in the Open Banking network to withdraw and deposit cash from their accounts, and are the first to be located within the branch of a financial services provider anywhere in the world.

Easy access to cash and accounts without a high-street branch
As part of the pilot, users of the kiosk will be able to deposit notes and coins, and withdraw cash from their bank accounts. Personal and small business customers of any bank on the Open Banking network will be able to access their UK account, provided they have online banking access and have registered for the OneBanx service.

Speaking about the new project, Andrew Haigh, CEO of Newcastle Building Society, said: "Since January 2015, banks have announced the closure of more than 5,000 branches across the UK, but Newcastle Building Society remains absolutely committed to providing accessible face-to-face financial services in our communities.

"Our blueprint for a cost-effective branch model, which combines communities, technology and partnership is an approach that has been forged in the North East – but is potentially applicable to every high street."
He continued: "Cash is a vital part of daily life for millions of people and businesses and every bank branch closure leaves a damaging legacy in our communities. The kiosk provides people with convenient access to their bank and by providing access to technology like this in our innovative branch model, we're showing exactly what can be achieved when we put the interests of our members and customers above everything else."

Duncan Cockburn, CEO of OneBanx, added: "This exciting collaboration with Newcastle Building Society shows how OneBanx can work with building societies to provide a solution that meets the needs of communities up and down the country to maintain access to cash and basic banking services. We look forward to further announcements in the near future as we bring our flexible, cost-effective shared branch banking solution to many more high streets, shopping centres, and other convenient locations."