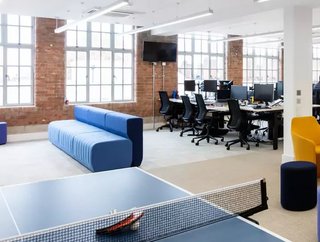 TrueLayer says the new Open Banking solution streamlines the onboarding process and simplifies payment processes
TrueLayer, the leading, London-based open banking solution fintech, has announced the launch of its new Open Banking API verification solution. 
According to reports, the technology combines open banking with machine learning (ML) to make the onboarding process seamless and fast.
Fast processing in Open Banking
Results show its success rate is currently 20% higher than credit bureaus because it generates reports in seconds rather than the traditional manual, bank statement checks that can take days to complete. 
TrueLayer also says the technology simplifies the payment setup and transactions by pre-verifying customer's details. 
Another advantage is that existing providers have access to raw data that requires businesses to build and maintain their own logic to verify that the customer's name matches their name on file at the bank.
The verification logic sits on top of open banking rails and matches the name given via the onboarding, along with the name held at the bank. It, therefore, offers a single feed that provides an immediate and highly accurate response regarding whether their user's account has been verified.
Open Banking in the UK
Open Banking has seen a surge in popularity since March 2020. Data shows that the technology is being used 12-fold more than it was two years ago.  Banks in the UK are now handling more open banking payments volume in a single month than the amounts measured in the whole of 2019.
TrueLayer says many of its clients are using the Verification API, including Authologic, a Y Combinator-backed provider of identity verification solutions.
Ossama Soliman, Chief Product Officer at TrueLayer, said the verification breakthrough makes a huge difference to both businesses and customers because verification is the first step to onboarding a new user and yet it can often take days to verify an account owner using traditional methods. 
He explained, "Their security is questionable, they're prone to errors and they take forever. It doesn't need to be that way. With the verification API, we've built on top of open banking to create a faster, more secure, and more accurate approach to verifying a user's account. It serves businesses across multiple industries, including financial services, PSPs, wealth management and trading, marketplaces, property, and iGaming."
Speaking about the new technology, Jarek Sygitowicz, co-founder of Authologic explained, "Whether you are a fintech, a marketplace, or an ecommerce platform you want to deliver the best possible onboarding experience. 
He added; "We are aggregating different identity verification methods and we are big supporters of using open banking thanks to its ability to make the entire process more intuitive."
The TrueLayer verification API delivers: 
• A faster onboarding process, cutting time from three days to three clicks.
• The API coverage spans all major banks, resulting in a 22.5% higher success rate compared to other credit check methods.
• Prevents fraud through its embedded strong customer authentication (SCA) within the bank verification process.
• Offers a better user experience for customers using biometric technology to confirm identity and ownership.
• Lowers payment failures through its pre-verified account details.
• Lowers burden on compliance teams through automated verification via a single API call.
• Lowers maintenance issues because engineers can focus on solving core business problems, rather than building and maintaining name-check logic.
Image credit: TrueLayer offices from TrueLayer