TrueLayer adds five countries to its open banking platform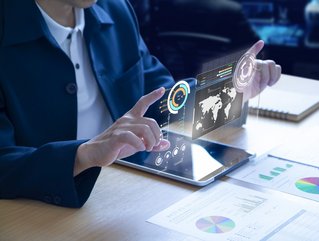 TrueLayer has expanded, which means its open banking data and payments infrastructure now reaches Austria, Belgium, Denmark, Finland and Portugal
TrueLayer, a global open banking platform, has expanded its open baking platform to five new European countries
The company is adding Austria, Belgium, Denmark, Finland and Portugal, for open banking data (AIS) and payments (PIS). It has also increased connectivity in existing markets including the Netherlands and Spain, and as a result, added hundreds of new banks across a total of 16 European markets.
"Working with our clients expanding across Europe, we know how important high-quality connectivity is to harness the full potential of open banking," says Joe Morley, CEO Europe at TrueLayer. "We're continuing that model as we extend connectivity across Europe with the addition of hundreds of banks across these new markets. The result is a superior developer experience for our clients and a more reliable service for their customers."
Expanding to support clients across Europe
To support clients in delivering efficient and effective services across Europe, TrueLayer focuses on connectivity to banks covering the majority of the population and only through PSD2-compliant APIs.
This includes investing time to rigorously test APIs to root out errors and edge cases that otherwise cause data connection errors or payment failures that could affect the uptake and customer satisfaction of our client's services. For example, banks set different transaction limits for trading and investing platforms, or ecommerce providers, which could lead to a higher rate of rejected payments.
New coverage includes:
Portugal: the 20 largest financial institutions (with a reach of more than nine million bank customers or 99% market coverage)
Spain: 35 banks, now including Cajamar, Bankinter, Unicaja and Caja Rural (99% market coverage)
Netherlands: 9 banks, now including Triodos, SNS and ASN (99% market coverage)
Austria: 29 banks, including Raiffeisenbank, BAWAG and Bank Austria (75% market coverage)
Belgium: 18 banks, including BNP Paribas Fortis, KBC and Argenta (65% market coverage)
Denmark: 50 banks, including Nykredit, Jyske Bank and Spar Nord (90% market coverage)
Finland: 5 banks, including Danske, OP Bank, and S-Pankki (85% market coverage)
Growing as a company
Founded in 2016, TrueLayer is trusted by millions of consumers and businesses around the world and has a vision is to create a financial system that works for everyone.
The first company in Europe to offer an API that enables Payment Initiation (PI), Truelayer's Payment API has also been approved by the UK's Cabinet Office to provide its Payment API to Government departments enabling PI to be used within the public sector.
During lockdown in the UK, Truelayer recorded an eight-fold increase in consumers using Payment Initiation (PI) to pay for goods and services online. The majority of growth (88%) was from people with bank accounts held at high-street banks, with account holders at challenger banks accounting for 12% of growth. This indicates an increasing broader acceptance of PI beyond the more technologically progressive users at digital banks.
In September last year, TrueLayer completed a $130m funding round, led by New York-based Tiger Global Management LLC and with participation from existing investors, and fellow fintech, Stripe. The funding round meant that its valuation leapt to a post-money valuation of more than $1bn.