Trailblazer: Michael Bloomberg of Bloomberg L.P.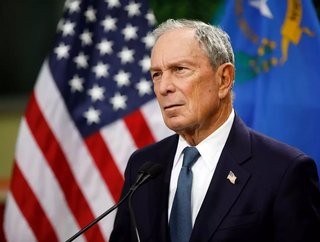 In 2020, Michael Bloomberg was ranked the 20th richest man in the world by Forbes, and experts estimate he has a net worth of $59bn
Not much is publicly written about Michael Bloomberg's early life, but the banker, former New York Mayor, one-time US presidential candidate and founder of Bloomberg L.P. did not come from a moneyed or affluent background.
Various reports show that both his parents were employed in respectable, blue-collar professions. Bloomberg's father was a Polish immigrant who worked seven days a week as an accountant and his mother was a secretary. The family lived in a quiet suburb of Boston, Massachusetts, and Michael was born in February of 1942. 
At the age of 22, he graduated from Johns Hopkins University with a degree in engineering. The year was 1964 - and with a career in finance as his goal, Bloomberg enrolled on an MBA at Harvard University. 
After graduation, he took an entry-level position at Salomon Brothers investment bank - his launchpad into the dizzying world of finance. 
However, despite rising through the ranks and performing well, Saloman Brothers merged with Phibro Bros in 1980 and Bloomberg found himself without a role at the newly formed entity. 
Keen to avoid litigation, the bank pulled out its cheque book and he ended up in the comfortable position of being fired - with a severance package of $10mn. 
The incident was the push (and the capital he needed) to branch out on his own. In 1981, he formed his own company, Bloomberg L.P.
While not strictly involved with investment banking, Bloomberg has always been at the forefront of financial information, software and media arm. 
As the company's CEO and chairman for 20 years, Bloomberg amassed an incredible fortune. Last year, he was ranked the 20th richest man in the world by Forbes, and experts estimate he has a net worth of $59bn.
A politician at heart
Not content with being a leader in the world of finance, Bloomberg has also enjoyed a significant political career. He was the Mayor of New York from 2002 to 2013, and, when US elections took a farcical turn in 2020, he even ran as the Democratic presidential nominee.  
But the experience was a tough one as he was heavily grilled by rival candidate Bernie Sanders during the debate on the number of homes in his property portfolio. Bloomberg lives in New York and apparently has eight homes in the state. He reportedly owns several properties in London, Florida, Colorado, and Bermuda and has an extensive luxury car collection - last public count put the number at 42 vehicles.
Charity work
But despite the enormous wealth Bloomberg is generous with his good fortune and has reportedly donated more than $8.2bn to charitable causes via The Giving Pledge initiative. 
He is still the majority owner and co-founder of Bloomberg L.P. and despite his high ranking position, has kept a low profile in terms of his personal life. 
Bloomberg married his now ex-wife, Susan Brown, in 1975. The couple had two daughters - but divorced in 1993. He now lives with senior banking executive and former New York Superintendent of Banks, Diane Taylor.