Tink acquires open banking and data analytics provider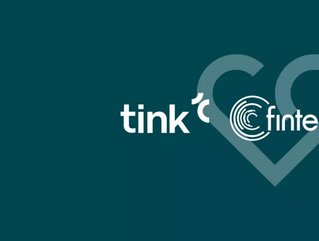 The Swedish fintech bought FinTechSystems as part of its European expansion plan
The Stockholm-based fintech, Tink, has acquired its German equivalent, FinTechSystems, as part of its European expansion plan.
FinTech Systems is an open banking and data analytics platform that was founded in 2014, and provides services to more than 150 banks and fintechs across germany, Switzerland and Austria.
Europe's open banking startup 
Tink was founded in 2012 and is headquartered in Sweden. It is one of the leading open banking platforms in western Europe.  It currently works with 3,400 banks and financial institutions that serve 250 million customers across Europe, and carries out 10 billion transactions a year. 
The company now aims to expand its operations throughout Europe using FinTechSystems as part of that plan. News of the acquisition follows on from Tink's recent funding rounds that saw the company raise US$213.8m to enhance its connectivity and expand its offerings.
The cloud-based platform provides infrastructure and data products to enable the future of financial services and it offers a range of products including data enrichment, personal finance management. Its services can be used to develop standalone services or be integrated into existing banking applications. 
Tink current partners include ABN AMRO, BNP Paribas Fortis, Nordea, Klarna, and SEB and the fintech company doubled its market presence for payments in 2021.
Tink acquisition of FinTechSystems 
FinTechSystem's  open banking platform has a robust local customer knowledge in payments, ecommerce, banking and lending. It also facilitates risk decisioning and open banking payments at the core of its services. 
The platform specialises in data analytics and digital account checks, account integration and open banking payments. Some of its customers include Santander, N26, Solarisbank and Check24. With a connectivity rate of 99% in the DACH region, the fintech company is a leading data services provider. 
According to reports, an estimated three in every four online credit decisions in Germany involves FinTechSystems. 
The company's acquisition by Tink will further secure FinTechSystem's position in the market as a leading open banking and data analytics provider as it will drive forward the fintech's growth and capabilities in the DACH region. 
Commenting on the acquisition, Stefan Krautkrämer, co-founder and MD of FinTecSystems said, "By joining forces with Tink, there is a unique opportunity to further strengthen FinTecSystems' position as the open banking leader in the region, and better support our clients to expand across Europe."
Daniel Kjellén, co-founder and CEO, Tink,  Germany is a key market for Tink and that the move would be mutually beneficial to both parties. "We are excited to have acquired an innovative leader with a strong reputation for the quality of its bank connectivity and payments services. We have followed FinTecSystems for many years and are impressed by what they have achieved."
He added, "Through this acquisition, we are taking a big step into the DACH region, and we look forward to supporting the FinTecSystems' team to further accelerate their growth."