Telco partnerships are keeping banking relevant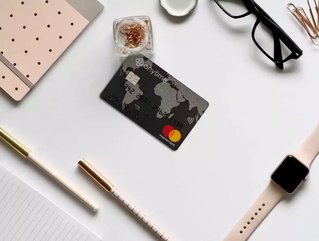 Following our story on Orange's acquisition of neobank Anytime, it seems that telco-bank partnerships could become one of fintech's strongest ecosys...
Following our on Orange's acquisition of neobank , it seems that telco-bank partnerships could become one of fintech's strongest ecosystems.
Orange, which launched its own banking venture (Orange Bank) three years ago to capture a prominent position in retail customer mobile banking, stated that its new goal was to explore the professional and SME markets.
The neobank itself will operate as a wholly-owned subsidiary. Anytime was founded in 2012: a French company inspired by the US fintech boom of the early 2010s, it currently offers accounts specifically created for freelancers, SMEs and entrepreneurs.
Now ranked among the current top three neobanks in France and turning a profit since 2018, Orange Bank's interest in the company seems obvious.
Telcos and banks: A winning combo
Partnerships between telcos and banks, or even telcos launching their own solo banking ventures, are becoming a frequent occurrence. The evolution of mobile-based payment platforms (Apple Pay, Google Pay, etc) and a general consumer shift in preference for contactless options makes sense of this trend.
With big name partnerships such as and punctuating 2020 and COVID-19 accelerating the need for better, more integrated mobile payments solutions, the fusion of these two industries could become one of the most prominent fintech ecosystems of the next few years.
The reason for this boils down to two mutually-beneficial aspects of the partnership:
Telcos can streamline their finance models and gain quick access to high quality, customisable and transparent bank services. This optimisation then facilitates a better customer experience and builds brand loyalty.
Banks gain access to a larger pool of customers, gain traction in the mobile payments sphere, and strengthen their target markets.
Staying relevant
For banks, these partnerships also help resolve another concern: relevancy in the modern world.
A from Marqeta characterised the post-COVID-19 banking environment to be an 'arms race', wherein incumbents and challenger banks are struggling for the centre-ground of maximum customer engagement.
"The likes of Uber, Amazon, and Deliveroo, have set the bar when it comes to expectations around payments; having a slick and convenient way to pay has become a fundamental part of the customer experience," said Ian Johnson, Managing Director Europe at Marqeta.
"Banks seem to be vying with each other to rapidly develop and launch new payments experiences to stay relevant and gain an advantage over rivals."
As such, telcos - being intrinsically linked to the consumer-preferred smartphone market - offer an ideal method of integrating and adapting to current economic conditions. The future evolution of this symbiotic relationship seems inevitable as the rise of and continues to unfold.
Image source: Anytime