Papara will focus on M&A amid expansion, neobank's boss says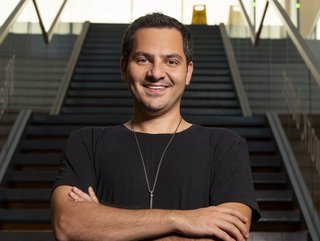 Ahmed Karslı is set to affirm Papara's commitment to M&As, but he wouldn't completely rule out building a presence within a market from scratch.
Turkish neobank Papara will continue to focus on M&A as part of its European expansion strategy, Chairman Ahmed Karslı is set to tell FinTech Magazine
The Chairman of Turkish neobank Papara has said his company intends to continue pursuing M&As as a strategy for growth, amid ambitions to expand throughout Europe.

Speaking in the upcoming October edition of FinTech Magazine, Ahmed Karslı says that acquisitions lend Papara "local market expertise" and "on-the-ground insight". He also believes that, "given the distinct challenges consumers encounter in different markets, a targeted and thoughtful approach is paramount" – although he wouldn't rule out ever building a presence in a particular market from scratch.
Papara has previously hinted at European expansion, which will see it offer services to consumers outside Turkey for the first time. In the last 12 months, the neobank has grown its user base by more than 25% and reached over 16m users. In July, Papara agreed to acquire Spanish neobank Rebellion in a move that would give the newly merged entity coveted unicorn status.
According to research from SEON, Spain has the second highest neobank usage in Europe, with 17% of the population holding an account with a challenger bank. This is bettered only by Ireland, where 22% of people have a neobank, as well as six other non-European countries including Singapore, India and Brazil.
'We will seize opportunities' – Papara boss
The sky's the limit for Papara following its billion-dollar valuation, which is made all the more impressive by the fact that it has bootstrapped its way to success. Indeed, growth has been self-funded and the company has been profitable since 2017.
But despite being optimistic, Karslı is taking a measured approach to reaching the company's next prospective achievement, such as its next milestone valuation. "While I am excited about Papara's growth trajectory, it's important to note that setting specific timelines for reaching certain valuation milestones in the dynamic fintech landscape can be challenging. Our focus remains on delivering exceptional value to our users and continuously enhancing our offerings.

"As we move forward, we will undoubtedly aim for even more ambitious goals, but these targets are shaped by a variety of factors including market dynamics, user adoption and the evolving needs of the financial sector. Our commitment remains steadfast in propelling Papara's success while maintaining a clear and sustainable path forward."
Karslı remains tight-lipped on which market could be next in Papara's expansion pipeline. Spain has one of the highest challenger bank adoption rates in Europe, which obviously makes it an attractive proposition as a market. "Wherever there are opportunities aligning with our vision, we will seize them," Karslı tells us. "Should suitable prospects present themselves, we will not hesitate to explore them."
In a wide-ranging interview, Karslı will discuss his motivations for founding the business, the thrill of growing a company, and why he finds the experience of bootstrapping a young business "exhilarating".
******
For more insights from FinTech Magazine, you can see our latest edition of FinTech Magazine here, or you can follow us on LinkedIn and Twitter.
You may also be interested in our sister site, InsurTech Digital, which you can also follow on LinkedIn and Twitter.
Please also take a look at our upcoming virtual event, FinTech LIVE London, coming on 8-9 November 2023.
******
BizClik is a global provider of B2B digital media platforms that provides executive communities for CEOs, CFOs, CMOs, Sustainability Leaders, Procurement & Supply Chain Leaders, Technology & AI Leaders, Cyber Leaders, FinTech & InsurTech Leaders as well as covering industries such as Manufacturing, Mining, Energy, EV, Construction, Healthcare, and Food & Drink.
BizClik – based in London, Dubai, and New York – offers services such as Content Creation, Advertising & Sponsorship Solutions, Webinars & Events.