Nubank's Cristina Junqueira and Brazil's Banking Revolution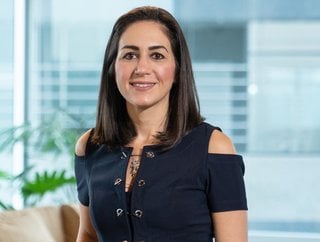 Qualified engineer and mother-of-two Cristina Junqueira co-founded Brazil's first digital bank – Nubank and has also been called Brazil's Wonder Woman of F
Name: Cristina Junqueira
Job Title: Co-founder
Company: Nubank
Cristina Junqueira is famous among the Latin American banking fraternity because not only did she smash the glass ceiling in the fiercely male-orientated environment of the Brazilian financial industry, but her contributions have helped launch a new wave of digital banking and finance in the region in the form of Nubank.
Born in the former coffee capital of Riberão Preto, Junqueira relocated to Rio de Janeiro with her family as a baby.
A diligent student, she was a noted high achiever throughout her primary and high school years, and moved to São Paulo to study industrial engineering at the city's well-known University São Paulo.
Post-graduation, Junqueira's first job was as an associate consultant at the Boston Consulting Group. During this time, she also completed her Master's degree in economic and financial modelling – a course that was to set her on track for her spectacular banking career.
By 2007, her talents saw her recognised again and Junqueira was selected for the One-Year Accelerated Programme at the Kellogg School of Management in the US.
The course proved fruitful for Junqueira and 12 months later she returned to Brazil to be hired by the president of Unibanco, then the largest private banking group in the country, to head up the SME credit sector with a team of 20 executives.
In 2009, Unibanco merged with Brazil's second-largest private bank, Itaú, to create a financial giant, And by 2012, she had risen to the position of portfolio manager for the Itaúcard.
However, by now, Junqueira had her own opinions about how banks should be operating and what was needed in the marketplace. A keen advocate of customer servicing – and concerned about the way incumbents were often dismissive of financial inclusion issues, she did the unthinkable and resigned from her stellar position.
The crunch came when she became disillusioned following her proposals for commission-free credit cards and direct communication for clients were ignored.
Junqueira meets NuBank co-founder
Thankfully, she was not alone in her opinions, and while considering her next move, Junqueira met David Vélez, who was then working for the venture capital giant Sequoia Capital.
Vélez was also fed up with the banking culture in Brazil, which he saw as an incompetent and over-charging system. It was at this point that the concept for a new type of banking entity began to form.
She and Vélez then partnered with a third co-founder Edward Wible – and the fundraising for their new venture began.
It was a time of huge transition for Junqueira, who at the time was heavily pregnant with her first child. By the time her daughter Alice was born, the pressure had ramped up as the Series A round drew to a close with Junqueira even signing deals from her hospital bed within hours of the delivery.
Nubank is launched
The trio of founders decided to brand their new digital banking entity as Nubank because it reflected their desire to create something entirely new – and 'nu' in Portuguese translates as 'nude' – another concept they wanted to impart to reflect the transparency of Nubank's products and services.
The project, just as Junqueira predicted, has been phenomenally successful, and Nubank's NPS rating of +87 (Itaú's is +14, and considered acceptable) is just one aspect that reflects its popularity among customers.
With more than 53 million customers on their books in a little under a decade of operation, Nubank is also the world's biggest digital banking startup.
The fintech was also recently named as the world's first and only company with a female founder to reach a valuation above $10bn.
Now a mother of two to Alice and now Bella, Junqueira continues to expertly juggle motherhood and her stellar banking career with impressive aplomb. She does not have a nanny – but despite this, has made sure that Nubank's achievements remain current. The bank recently launched its first product outside Brazil: a no-fee credit card in Mexico.
But ever modest about her incredible journey, Junqueira says, "I want my daughters to grow up in a world where they can dream of being whoever they want to be — and you can't dream of what you can't see."