Revolut valued at $33bn following SoftBank, Tiger deal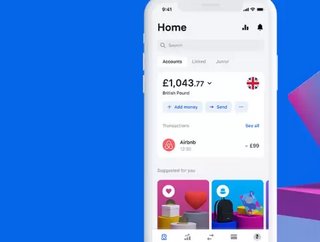 The London-based fintech Revolut has partnered with SoftBank and Tiger Global Management
The UK fintech company Revolut has raised US$800mn in a new funding round led by SoftBank and Tiger Global Management. 
This latest boost to the London-based company means Revolut is now the UK's biggest ever fintech, with a valuation of $33bn.
According to reports, the move will transform Revolut - a banking and payments app, into one of the most valuable fintech companies ever launched in Europe.
Earlier this month, a spokesperson from Revolut denied rumours of a potential deal with the investment giants, and past negotiations between SoftBank's inaugural Vision Fund and Revolut have not resulted in a deal. 
However, SoftBank has been continually active in the fintech space, investing in Klarna and Uber Technologies.
Revolut shareholder boost
This latest announcement has outstripped all previously forecast valuations for Revolut - increasing the figure six-fold based on assessments a year ago.
Revolut's 2020 evaluation following a funding drive with US investors TSC Consumer Partners and TCV, saw the fintech's worth listed as $5bn.
In May 2021, shareholders were also told to expect a valuation of between $10-15bn, while other reports suggested a maximum of $20bn.
The new deal means the challenger bank is now worth six times more than it was in July 2020 - despite its losses doubling. For example, Revolut revealed losses in 2020 of just over $277mn - a result of increased staffing costs from its rapid growth spurt. However, the challenger bank also announced profitability in November and December of last year.
Rise in fintech valuations for 2021
According to a report by Sky News, the fintech investment environment could be a factor in Revolut's much larger-than-expected valuation. The Buy-Now-Pay-Later fintech Klarna recently saw it valued at $45.6bn following a funding round, and this is said to have been a factor in Revolut's ability to command a much bigger valuation.
Data suggests that a trend in global investor interest in public and private tech companies has driven valuations to unprecedented levels. This has been partially motivated by the explosion of SPACS - US-listed special purpose acquisition companies.
The valuation of Revolut will raise questions regarding the ability of loss-making technology companies to be worth more than some of the largest publicly listed companies. Following its latest funding round, Revolut might now have a higher price tag than 70% of the businesses listed in London's FTSE-100 index.
Revolut expansion plans
Currently, Revolut has a presence in 35 countries and services over 15 million customers and is applying for a UK banking license. The challenger also recently introduced an equity participation plan for its 2200 employees. This move will result in their shares' worth being boosted following the recent valuation.
Revolut's CEO and founder, Nikolay Storonsky announced that fintech is planning on expansions into the Indian, Latin American, and South Korean marketplaces. There is also debate about when Revolut will announce its IPO. 
Commenting on the fundraiser, Storonsky said, "SoftBank and Tiger Global's investments are an endorsement of our mission to create a global financial superapp that enables customers to manage all their financial needs through a single platform. This funding round makes Revolut the UK's most valuable fintech, demonstrating investors' confidence that we can deliver products that raise the bar for customers' expectations across the whole financial services industry."
He added, "We want our global superapp to offer our customers 10 times better value and 10 times better service and security than they can achieve anywhere else. We are building a full financial product suite in a single app, where you will always find the product that best meets your needs.
"Our services will be increasingly personalised, responding to our customers' daily needs, always with low and transparent fees. As we expand into new markets we are encouraged by our customers' enthusiasm for Revolut and we look forward to using this investment to further our mission."
The UK chancellor Rishi Sunak has supported proposals to boost Britain's listings regime for fast-growing tech companies.
A recent review by Ron Kalifa, the former Worldpay chief, also recommended changes to UK listing rules as well as a new growth fund to secure Britain's position as a leader in the global fintech industry.