Revolut secures retail trading US broker-dealer license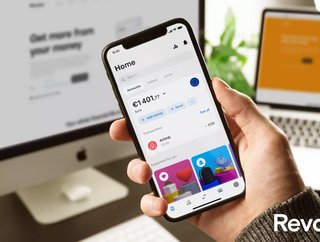 Revolut will compete with other leading trading platforms such as Square and Robinhood
Revolut has announced the acquisition of a US broker-dealer retails trading license which will enable the digital bank to compete with other leading platforms in the space, including Square and Robinhood.
According to recent reports, the service, which is expected to launch in the next few months, will offer commission-free stock trading, factional share purchases, and investing spare change from credit card transactions for its US customers. 
Revolut is in the process of testing its stock trading service. This feature will enable customers to purchase ETFs and shares of NYSE- and Nasdaq-listed companies.
Speaking to CNBC, Ron Oliveira, head of Revolut's US business arm, said Revolut executives had been in talks regarding the license for the past year and a half with the Financial Industry Regulatory Authority (FINRA). He also confirmed the service will be officially rolled out within the next few months.
Revolut US expansion strategy
Currently valued at US$33bn, Revolut has 16 million customers and was founded in 2015. It is one of Europe's most successful digital banks and was originally an app offering currency conversion services that enabled its customers to avoid fees. It then developed into a bank and offers a host of services that include cryptocurrency products, and now, trading capabilities.
Speaking about the latest move, Revolut's CEO and founder Nik Storonsky, said the new services were part of a strategic plan to enter the US marketplace. Revolut launched in the US in 2020 and offers customers high-interest savings accounts, SME banking services, and US remittances and cryptocurrency trading services between the US and Mexico. 
However, it recently pulled its services out of Canada due to the restrictive banking legislation that prevented the startup fintech from expanding in that marketplace. 
Despite this withdrawal, in July, Revolut received backing from Softbank and Tiger Global - and looks set to create the world's first financial super app. The US market entry will be a critical part of that expansion strategy. 
Storonsky said, "We are building a single app where people can manage all aspects of their finances, from banking and foreign exchange, to cryptocurrency and stock trading."
He continued, "We're eager to break down common barriers to entry around stock trading such as account minimums and complex interfaces."