Raisin joins N26, Revolut and Monzo in the State-side rush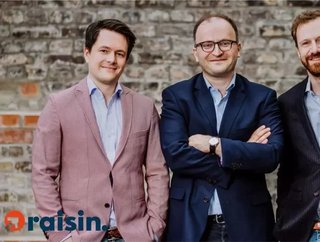 Raisin is the latest European fintech gearing up to move state-side, but what's driving Europe's no 1 deposits marketplace? Following Raisin's most...
Raisin is the latest European fintech gearing up to move state-side, but what's driving Europe's no 1 deposits marketplace?
Following Raisin's most recent acquisition, the Berlin-based savings manager shows no sign of slowing down as it prepares for its move to the States. Paul Knodel, who was appointed as US Chief Executive, Raisin, told Sifted that the fintech is "further along" in its plan to open a US office than it had previously anticipated. The acquired company, Spanish-American software specialist Choice Financial Solutions, is complimentary to both the company and its US strategy, as it will assist in securing US bank partnerships. In line with this plan, it is estimated that 10 US-based banks will join the platform by the end of 2020.
"[Choice Financial Solutions] enables our partners to quickly create innovative products and distribute them, and we bring additional distribution capabilities through Raisin," said Knodel. "Another capability of the platform is record keeping. We would do all the record keeping on behalf of the bank and then feed data into the bank systems."
This move comes hot on the heels of financial institutions such as N26, Revolut and Monzo, who have made the shift to the US market, which largely remains an untapped fintech goldmine. 
"We have a strong track record from Europe to deliver value to banks and consumers on our platform. In the U.S., we're going to bring value to our bank partners through their ability to create new products quickly and with some unique features," he added.
SEE MORE: 
How does Raisin work?
Dr. Tamaz Georgadze and Dr. Frank Freund founded the startup in 2013 with a goal to create a "savings marketplace." Today Raisin has over 160,000 users who can automatically apply to over 60 partner banks for high-interest savings accounts in order to find the best deal, all through one application. Raisin was voted best German term deposit marketplace 2014, 2015, 2016 and 2017.
Did you know? 
As of today, Raisin has also joined the Temenos MarketPlace.
The software company, to which 41 of the top 50 banks rely on to process daily transactions, will now offer its clients Raisin's high-interest offers. 
Stephan said: "We are delighted to be joining the Temenos MarketPlace. Temenos has a large base of retail and universal banking clients in Europe which we hope to attract to Raisin and which, in turn, would greatly increase the efficacy of the platform, helping more savers get a decent return on their money as well as supporting banks to access retail liquidity effortlessly across Europe."
For more information on all topics for FinTech, please take a look at the latest edition of FinTech magazine.