Payoro launches new open banking platform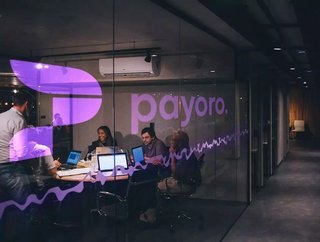 European startup Payoro's new platform Payoro Connect offers an innovative suite of open banking initiatives
The Estonia-based fintech startup Payoro, has announced the launch of its own open banking platform, called Pyoro Connect. 
The Tallinn-headquartered operation was founded in 2020 and has a strong presence in both Estonia and Gibraltar. 
So far, the fintech has made impressive inroads towards the open banking space, and reports suggest Payoro aims to develop open banking technology products by innovation new B2B and B2C bank-tech solutions. Payoro Connect is the first step in this strategic development journey. 
Pyoro banking services
At its core, the Payoro Connect platform is a bank account servicing tool, connecting consumers with European financial institutions. Payoro Connect enables dynamic bank account servicing and money transfer through partner relationships and innovative fintech. 
In accordance with PSD2, all user information is verified based on strong customer authentication (SCA). 
Payoro's CEO,  Martin Osterloh, is also a banking heavyweight with 13 years experience in the fintech and traditional banking sectors. The former Vice President Digital Sales at Wirecard Bank sees the launch of Payoro Connect as a vital step in the young company's journey. 
Speaking about the move, he said, "With the launch of Payoro Connect, we want to position Payoro as an innovative player in the banking technology and embedded finance space. 
"Our solution allows large companies to move fast and adapt to the ever-changing financial landscape. What used to take days, maybe even weeks, now takes mere minutes — all whilst satisfying strict SCA rules." 
Osterloh continued, "Payoro Connect is the first product we are launching, but certainly not the last. It makes great sense for Payoro to continue its innovation-fueled exploration of the exciting intersection of banking, technology and user experience. The embedded finance market alone is estimated to reach a market value of $3 billion by 2030. 
He added, "That is really where we see the opportunity — to lodge ourselves between traditional banks and future savvy consumers and companies."