Islamic finance grows in UK with digital bank Nomo launch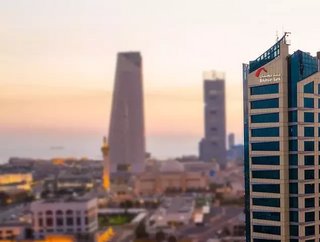 Boubyan Bank Group has introduced Nomo, an Islamic digital bank brand, to the UK market in a display of next-gen finance innovation
Currently one of Kuwait's leading Islamic banks, Boubyan Bank services both retail and commercial banking customers, as well as providing wealth management services in accordance with Shariah Law.
Nomo, the Group's new fully licensed UK digital bank, is a brand under the Bank of London & The Middle East (BLME) umbrella, an award-winning bank of which Boubyan became majority shareholder in 2007.
Accommodating international banking needs
In developing Nomo, the company hopes to offer eligible customers in Kuwait an easy method for accessing and investing money in the UK banking sector. A specially designed app allows users to create an account in just a few minutes and enables seamless GBP and USD transactions through Mastercard.
"As well as daily banking services, Nomo provides Sharia-compliant investment opportunities by offering fixed-term deposits. Boubyan Group has proudly pioneered this state-of-the-art digital bank that provides Islamic digital banking services, accessible from anywhere in the world," said Adel Al-Majed, CEO of Boubyan Bank Group.
"Most Islamic banks across the wider GCC region are behind the global digital curve in terms of the digital products and services being offered to customers. Nomo aims to propel Islamic digital banking towards a more innovative future where the priority is customer convenience on an international scale."
Islamic finance continues to grow
Currently one of the most exciting areas for development in world finance, the Islamic fintech market is also expected to grow rapidly - transaction volumes are predicted to reach US$128bn by 2025, a 161% increase on 2020's figure.
Of the countries currently leading the change, Saudi Arabia has proved itself to be the most successful with a sector worth $17.8bn. Once again, this is anticipated to rise to $47.5bn in four years. 
In Findexable's 2021 Global Fintech Rankings, Kuwait remained in the top 10 (#10) but slid two positions from its 2020 showing. Nomo could represent the beginning of a reascent for the country's digital finance fortunes. 
"In Nomo, we have brought together an impressive team from global digital and neo banks with a depth of experience in creating digitized banking systems. We have made substantial progress in a short period of time, and I look forward to working with the team as we continue to build the bank," commented Andrew Ball, CEO of BLME