Financial Services (FinServ)
Islamic fintech Wahed plans UK expansion: Hires expert GM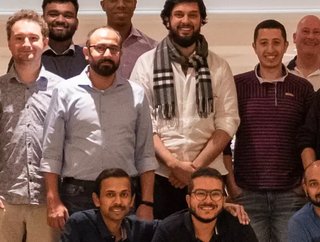 The world's leading Islamic fintech company has hired top industry expert Umer Suleman to oversee Wahed Inc's UK-wide expansion plans
Wahed Inc has hired a leading industry expert to take Islamic finance forward in the UK marketplace. 
Umer Suleman has been appointed as General Manager of UK operations for Wahed Inc.. His role will include overseeing Wahed Invest's nationwide growth strategy and strengthening the firm's position as a leading provider of ethically focused investment services. 
Suleman's track record includes over 15 years of regulatory, risk, and strategy consultancy roles, as well as advisory positions across a variety of businesses and sectors including positions at UKIFC, Daiwa Capital Management, and Ernst & Young (EY).
He also spent seven years at HSBC as Head of KYC Risk globally within their Global Banking and Markets business, Head of Business and Conduct Risk for MENA within Retail Banking, and headed up the CCO function for Digital (GLCM) within the UK with a global remit.
Wahed and the growing role of Islamic finance
The startup fintech was founded in 2017 and is an American company based in New York City. Since its inception,  it has grown from strength to strength and in July 2019, launched the first exchange-traded fund in the US that was compliant with Sharia law. 
Islamic finance typically refers to the way businesses and individuals raise capital in accordance with Sharia, or Islamic law. It also refers to the types of investments that are permissible under Islam. 
Wahed currently operates in 130 countries and has offices in Washington D.C, New York, London and Dubai. It has also developed an easily accessible digital platform that balances ethical finance with modern investments, attracting over 200,000 active clients from around the world with features such as free portfolio recommendations and no hidden fees.
Wahed UK expansion plans
According to reports, the UK is highly receptive to services in the Islamic finance sector and is also one of the fastest-growing markets globally.  It has a three million-strong Muslim population and one of the most developed Islamic finance sectors outside of the traditional Muslim regions, with global population figures projected to double over the next forty years. 
It is hoped Suleman's leadership of Wahed will address the underbanked needs of the Muslim community while also serving the increasing number of retail investors currently seeking ethical alternatives to wealth creation. 
Speaking about the new role, Wahed CEO, Junaid Wahedna, explained  "Mr. Suleman's appointment reaffirms our commitment to providing innovative and outstanding ethically driven financial services to a market that, historically, has been underserved.
"We're delighted to welcome Umer to the team and firmly believe that with him at the helm, our operations in the UK will continue to go from strength to strength and provide customers seeking ethical investments with accessible, trustworthy and innovative solutions."
The appointment follows on from Wahed's recent investment round and its acquisition of the UK-based fintech Niyah.
These events will support the company in its plans to build an Islamic marketplace that meets growing demand for socially conscious investors – and not just those of Islamic faith. 
The fintech firm also plans to utilise the UK's position as a leading hub for Islamic finance as a springboard into other European cities, and believes it has a central role to play in providing Shariah-compliant services that address inclusion and inequality.
The Islamic finance industry is currently valued at around US$2.4trn and is expected to grow steadily by 10-12% over 2021 and 2022, having experienced rapid growth in recent years.
THREE reasons why Islamic finance is a growing sector
The UK Muslim population is growing - and has been traditionally underserved by incumbent banks. 

The Muslim population is growing twice as fast the world's non-Muslim population and Islamic finance address this group's needfor  Shariah compliant financial products.

It encourages financial inclusion. According to the World Bank, 

financial inclusion is defined as individuals and businesses having access to useful and affordable financial products and services that meet their needs – transactions, payments, savings, credit and insurance – delivered in a responsible and sustainable way.
It supports Sharia compliant products. Transactions that work with industries forbidden in Islam (gambling, usury and speculation) are forbidden. Islamic banking only works with businesses that adhere to their ethical and moral standards.
Image credit: Wahed Inc team