Carol Nelson becomes new CEO of digital bank Monzo US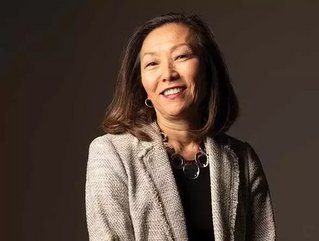 In the latest development of an already busy month for Monzo, the digital bank has appointed Carol Nelson as its CEO for US operations...
had previously been working as a Strategic Advisor since 2019 as part of the company's planned US launch. Her significant experience includes over 20 years as a executive, CEO/President/Director of , CEO of the , and much more.
The appointment will doubtlessly be reassuring to Monzo's stakeholders, particularly in light of Founder and President Tom Blomfield's in January. The headquarters for Monzo US will be in San Francisco. 
Monzo seeks to raise £50m
Monzo's customer base in its native UK has reached almost five million and 20,000 people have reportedly already signed up to the bank's waiting list in the US.
With such strong support, it is perhaps unsurprising that the bank is poised to secure an (US$69m) - a near-equivalent figure to the £60m netted during a Series G round in December 2020. Backers are said to include , , and newcomer .
The outcome of this funding round and Monzo's US expansion could prove pivotal: reports that the digital bank lost over £100m last year have called its long-term profitability into question, with some commentators comparing its situation to failed Australian peer Xinja:
"Xinja did not prioritise early on trying to create a sustainable future with revenue-generating products, and it was too late when it finally dawned that it needed personal loans and wealth services instead," said Katherine Long, Banking Analyst at .
Digital banking takes hold globally
The success of digital banking is plain to see all over the world, from in its latest funding round, to , and even .
Late January also saw a new digital brand ('Chase') in the UK, a move that Gordon Smith, CEO of Consumer & Community Banking and co-President, stated was designed to bring a challenger bank-style experience to a bank with over 160 years of history.
"We are bringing Chase to the UK because we want to provide customers with a new banking choice – one that will enable them to benefit from a simple and exceptional banking experience, built on the significant capabilities of JPMorgan Chase," he said.
Image: Carol Nelson (source)