Gig Wage raises $7.5m to serve gig economy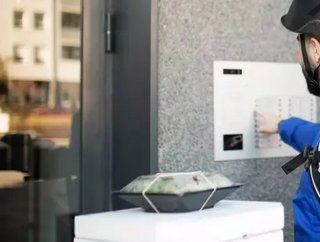 Partnership with lead investor Green Dot will leverage Banking as a Service tech to better serve both sides of the employer-contractor equation...
In its goal to bridge the gap between businesses and contractors, Gig Wage has closed a $7.5m funding round, concluding with the inking of a strategic partnership with lead investor Green Dot.
Gig Wage is a fintech dedicated to the gig economy. Its scaleable platform enables businesses to manage contractor payroll, payments and compliance, while delivering greater transparency to its gig workers. 
The Series A funding round was led by Green Dot, with participation from Continental Investors, Techstars, and Rise of the Rest. 
Through its new partnership, Gig Wage will leverage Green Dot's Banking as a Service platform to offer a suite of enhanced services, including the introduction of a new debit card to provide free withdrawals from more than 19,000 ATM locations. 
Dan Henry, CEO of Green Dot, whose clients include Uber and investment app Stash, believes the alliance will provide "more seamless finance" between employers and gig workers. 
The new custom banking solution will also offer free cash pickup at thousands of retail locations, alongside further tools to simplify cash flow between businesses and gig workers.
"The fast-growing gig economy presents tremendous demand and opportunity for enhanced banking and payments tools and experiences," he adds. 
Prop 22: changing the gig economy
The market for short-term work accessed through digital platforms is projected to grow by $50bn per annum until 2023, when it will reach a gross volume of $455bn. 
Craig J. Lewis, founder and CEO of Gig Wage calls it an "exploding market", and hopes to "increase the GDP of the gig economy, but also help us provide a financial social safety net for gig workers everywhere".
But new legislation that will be put to a vote next week has cast uncertainty over California's gig economy and placed contractors' rights in the spotlight.
 If passed, Proposition 22 will codify a third kind of employment status for workers in the State who offer app-based delivery or transport services. New benefits will include healthcare subsidies for those who engage in 25 hours of driving time per week, plus access to further insurance coverage, including accidental death. 
But workers' rights campaigners claim the law would leave gig workers without the more standardised protections and guarantees of unemployment insurance, a minimum wage and overtime renumeration. Proponents such as Uber and food delivery firm DoorDash have pumped millions into promoting a "yes" vote, including in-app prompts and campaign-branded clothing and bags for workers.