FinTech Timeline: The history of Open Banking in Europe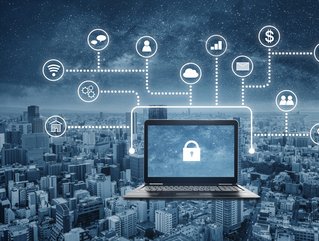 Open Banking is one of the most important, disruptive trends to have hit the global financial industry. We track its birth and growth in Europe.
1980
The German Federal Post Office
The birth of Open Banking began following an experiment conducted by the Deutsche Bundespost (German Federal Post Office), when the leadership team ran a test using five external computers and inviting 2000 people to take part in their online banking pilot scheme. The test showed that users could action banking transactions from their homes via their TVs using specific transfer codes. In the UK, Oracle and Teletext services soon followed.
1998
HBCI and Financial Transaction Services
Germany again broke boundaries when it came to the next step in developing Open Banking as a platform. From 1998 to 2002, banking experts developed the Home Banking Computer Interface (HBCI) which enabled security, messages, and transmission protocols to be established. By 2002, HBCI was replaced by the Financial Transaction Service, which resulted in a banking security system and the invention of the PIN.
2004
SOFORT – screen scraping
Two years later, the very first screen scraping and data use was actioned by what is referred to as SOFORT, enabling bank customers to grant service providers with permission to access their banking information – and provide their login details. This breakthrough enabled the banking provider to access the account as if they were the customer.
2007
Payment Services Directive is launched
By 2007, the European Commission devised the first Payments Services Directive – called PSD1. The aim was to stimulate competition in the financial industry, enhance the quality of services provided and to protect the end user. The move led to a new industry category – namely, payment services, which featured new regulations enabling non-banks to carry out transactions and growth in the sector.
2011
Recession and the banking reset
By 2011, the UK's Midata initiative was announced, which was a government initiative that enabled British customers to download their current account transaction data and put it into online tools to increase bank switching. The scheme was backed by RBS and Visa, and officially rolled out in 2015 with the aim to "change personal banking forever".
2022
APIs and financial freedom
Today, Open Banking has transformed the global transactional space within retail. Innovative APIs have resulted in far more frictionless relationships between banks, vendors, and customers as automated solutions enable non-banking entities to offer similar products and services. Open Banking also has the potential to reduce cyber-attacks, and fraud and result in a streamlined financial payments system.