Executive profile: Jonathan Holman on Open Banking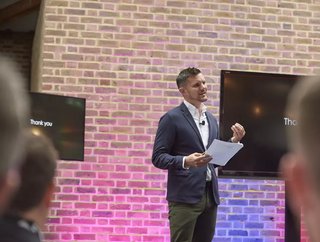 Santander's Jonathan Holman presents his views on the open banking phenomenon at FinTech & InsurTech Live in London
An expert in digital banking, Jonathan Holman is a technologist and financier who runs Digital for Santander in SME, Commercial and Corporate Banking in the UK. 
A mechanical engineer with a masters' degree in banking management and practice, he has held roles in coverage (relationship banking), credit risk, operations, strategy, change, and leadership.  
Holman researched and wrote his masters' degree dissertation, using scale social data in credit risk modeling, using ML / AI, which was a global first. Jonathan's team and he have won eight global industry awards in recent years for their work in banking technology, he is a visiting scholar at the LIBF university college, amongst other academic institutions, advising and teaching on Fintech and Regtech.
During his presentation at FinTech and InsurTech Live 2021 at London's Tobacco Dock, he took to the stage to talk about how Open Banking has transformed the financial services and transactional space, how mobile technology is continuing to drive this change, and what trends will shape the banking industry over the next decade. 
A diverse career journey
As Head of Digital - Santander Corporate & Commercial Banking since 2018, Holman has experienced variations in both location and nature - from relationship to sales roles and operational and credit risk teams - working in four continents for three global banks.
He says, "More laterally I have worked in change and transformation roles - which has really become digital because that's the end game that everyone's seeking now."
Working in such varied locations as South Africa, Ireland, US, and India, outside the UK, and in different areas of banking was a reasonably deliberate tactic to get as broad an experience as possible.
"I've managed to piece that all together now in my role of leading a digital department and the myriad of change and reinvention that we're doing as a result of digitising processes. Those experiences all come together. If you're going to reimagine something, you've got to understand it from its first principles. 
"You have to know what's important, know what you can lose, know what you have to do, know how you could reimagine completing the tasks that are absolutely necessary and how you can make both the colleague and the customer experience optimal as part of that."
Commenting on his international experience, Holman adds, "I've seen a fair few manifestations of different regulatory regimes and different markets - the same products and principles applied in lots of different contexts. This gives you the benefit of perspective and optimal solutions."
To find out more, you can watch Holman's full presentation here: